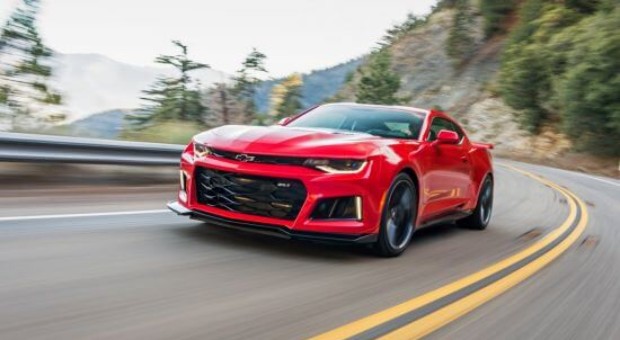 The Ultimate Highway Safety Guide For The New Driver
Driving on the highway is no joke. As a new driver, it might seem relatively easy right? Just maintain a consistent speed and keep within your spatial requirements, you're sure to stay safe the entire journey. In fact, one might argue that the 'cruise control' option most modern cars come with allows you to only focus on the direction you're heading in, and to forget all of the other considerations for long-distance peace of mind.
Of course, this would be a mistake. Driving on the highway is an action that requires ultimate concentration, as the driver has to account for all the little micro-changes they might have to make as a result of dealing appropriately with other traffic vehicles of any size.
On the highway, your small family hatchback will encounter vehicles that it'd never meet anywhere else. Meeting large eighteen wheelers here is commonplace, so it's important to know how to deal with most highway situations that you wouldn't initially think of. Unfortunately, eighteen-wheeler truck accidents are on the rise, a fact which Robins Cloud elegantly details the reasons for within this article
https://robinscloudnewmexico.com/practice-areas/trucking-accidents/. As you can see from that article, there might be many reasons accidents of this nature happen, such wet road conditions or improperly balanced loads.
None of these considerations are manageable directly by you, the driver of your family car, so it's important to focus instead on how to react to circumstances. It's the best you can do to keep yourself active and healthy on the modern roads. In fact, there are a plethora of vehicular and personal duties you should carry out before you even imagine entering the highway, and they are listed in the following ultimate highway guide.
Knowledge
It's important to have a solidified foundation of driving wisdom before you even attempt to drive on the highway. The highway has the largest risk of any road you could drive on for a fatal accident, and what's worse is that on busy high-speed roads, one accident is rarely one accident. Cars can pile up due to the speeds they reach. It hardly bears thinking about, but it does bear preparing for.
Beyond Passing
After you've passed your test, it's likely that there's further options to complete 'pass plus' or similarly named further driving courses. At a relatively small expense, the classes will direct you well, teaching you the often neglected art of exemplary highway driving, in turn helping you gain that sure confident footing that is so vital for any newcomer to the open road. What's of even more benefit in this instance is that you'll have lowered insurance premiums as a driver for passing this course. That shouldn't be your only consideration for making this course worthwhile, but it can be on the list.
Plan Journey
You'll hear the phrase 'plan your journey' on any driving website, on any vacation booking brochure, or from your mother when you're embarking on a simple trip to the nearby city. This ubiquitous phrase is so commonly heard because it is so frequently true.
Planning your journey in advance and being sure of the steps you have to take to get to your destination safely will allow you to confidently focus on the more important part of your journey's responsibility, that is, getting there safely. Plan your route, and you'll have a much easier time finding your exit. A missed exit can be worrying for a new driver on the road, and you don't need that extra stress on top of all of the focus you have to apply to the situation in the first place.
Bring Someone Along
If you feel like you could use some help, why not bring someone along as part of your journey? It's important to feel safe during your first few adventures on the road and having someone there who has done it countless times before to help you correct any errors or remind you of safe practice can do wonders for both your self-learning and peace of mind.
Revision
Revise your knowledge of the rules of the road and how it applies to all situations on the highway. While you're not forced to re-pass your driving exams as long as you keep driving safely and pay your taxes and insurance correctly, we'd recommend revising your knowledge of the highway code at least once a year to ensure it stays in your mind. After the first five years of doing so, it's likely you'll be able to recite it off the top of your head without even reading the rulebook. This might sound like overkill, but it's ideal. If everyone had this foresight, highway accidents would drop significantly.
Practice
The only way you'll be genuinely comfortable on the highway is through regular practice driving. If you're unsure that you're confident on regular roads, you absolutely mustn't venture onto the highway until you are. The highway isn't a monster that's just waiting for you to make a mistake and bite you accordingly, but it is something that must be respected and trained for in the right way.
Overtaking
Overtaking on the highway might be necessary if a driver ahead of you has bad form or is driving too slowly, which is a real highway danger in and of itself. Be sure that you give yourself plenty of space to complete the maneuver and get around the vehicle in question. If it's a large truck like the aforementioned eighteen wheeler, you must be sure that you have space to overtake, while being attentive to the blind spots on the vehicle. Most trucks of this size will have a 'blind spot zone' marked on the vehicle that you'd do well to stay clear of.
Avoid
There are many habits to avoid on the highway. Tailgating, or staying too close to the rear bumper of the car in front is dangerous for both you and the car in front. You should ideally leave two cars worth of distance between you and them. This will give you spare braking room if they have to pull an emergency stop, which could happen at any time.
Distractions
Steer clear of having distractions in your car. Smoking, mobile phones, loud music or children that aren't completely secured in the car are all completely unacceptable on the main roads, but negligent to a disgusting and vindictive degree when it comes to the highway. Drive as you'd like others to drive around you.
Vehicle
Tyre Pressure
Make sure your tyre pressure is correct, and there are no holes or punctures in the tyre before each long journey. Also be certain you're carrying a spare in case you need to replace the tyre.
Oil
Check your oil level with the engine off to be sure that the engine has adequate supplies. If you are lacking, it's important that you get it replaced. Find guides online like this one https://www.familyhandyman.com/automotive/diy-oil-change/diy-car-maintenance-how-to-change-your-car-oil-yourself/view-all to figure out how, or if you're still not sure how to do so with your particular car model, find a garage that can help you do so at a fee.
Recovery
Ensure that if you do break down on the highway, your insurance firm has recovery breakdown assistance as part of the package. Many of them do. Be sure to pay for the premium options to help yourself out of a sticky situation and get back to being roadworthy as soon as possible.
Speed & Road Awareness
Watch your speed and the road like a hawk. You must be ultimately aware of any little contingency and fluctuation of road traffic. You must be able to identify if a car is driving safely or dangerously within seconds, and deal with that accordingly. Driving too slowly can sometimes be as dangerous as driving too fast. Be mindful of the road conditions and layout and adjust your driving style as and when you need to. Absorb the road signs and don't miss reading one you pass, they are there for a reason.
Physical
Alert
You must stay alert on these roads. Coffee is fine to fix up a slight dump in attentiveness and energy, but if you're routinely driving tired, or have hit a wall, consider stopping off at a highway station and rest. This might include napping in your vehicle for an hour, or having to pull over at a roadside hotel to spend the night. Always prioritize your safety over saving a resting expense. Your life and the lives of others are more important. Don't fool yourself that driving isn't tiring because you 'feel okay.'
Observant
Be observant. This will come naturally as you drive more and more, but it can also be helped through methods like listening to your music at a reasonable volume, watching carefully the driving environment or meditating before you start a long journey.
Stress
Never drive emotionally or stressfully. It will mean that you have less of a cool head to approach difficult driving situations, and a driver acting dangerously will annoy you and lead to a form of road rage, no matter how hard you try to suppress it. Be sure that you're cool-headed and take regular breaks to maintain this cool mindset.
The highway is scary to first deal with, but when you do practice, you'll be confident to approach it time and time again. Like with many challenges that require care and finesse, confidence is key. Driving on the highway is no different. Good luck!
(Visited 4 times, 1 visits today)