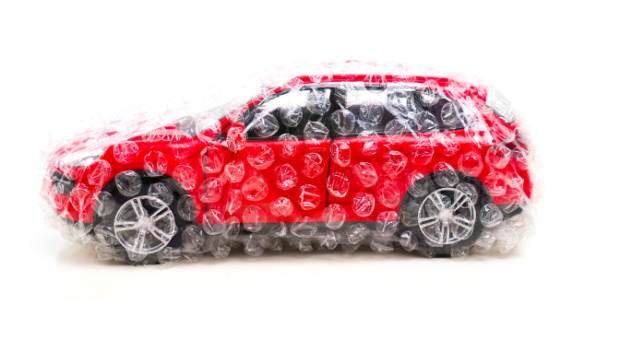 Can't seem to get a cheap insurance quote? High insurance premiums can enough to put some people off owning a car. Getting to the bottom of why you're rates are so high can help you to find a solution to reduce your rates. Here are just some of the big factors that can cause people's car insurance to skyrocket.
Driver age
Being a young driver can make you a higher risk to insurers and is the most common reason for high insurance prices. The longer you've driven, the cheaper your rates will get, however you can speed up the process by taking an advanced driving course or opting for a black box scheme. Older drivers are also now getting hit by higher rates, although a good driving history can make a difference.
Driver location
Where you live can also affect your insurance rates. Statistics show that most people get into accidents near their home – it's believed that most people are comfortable with these roads and therefore drive faster and take more risks. If you live in an urban location, there are likely to be more drivers on the roads, which could make you a higher accident risk. Urban areas also have a higher car theft rate in general. There's not much you can do if you live in a costly area other than move – storing your car off-road or in a garage could make it less prone to theft reducing your rates slightly.
Credit score
If you've got a poor credit score, this could be a reason for your high rates. A credit score builder loan could be worth taking out to rectify this, as well as taking efforts to pay off any current debts you have (try and get that car loan paid off!).
Profession
Insurers also take your occupation into account. If your job demands that you drive around a lot such as delivery work, handyman work or real estate, it could cause your insurance rates to spike. You shouldn't ever lie to insurers about your job, but consider wording your job title so that it sounds less high-risk. Certain keywords like 'builder' may trigger higher insurance rates, whilst 'bricklayer' may not.
Driving history
If you've got a bad driving history including accidents, driving penalties and recorded crimes related to driving, it's likely that you'll pay higher insurance rates because you'll be seen as a higher accident risk. This driving history can be difficult to shake off, however black box schemes and advanced driving courses could help to prove that your bad driving days are behind you and help to establish trust with insurers. You may even be able to avoid points on your license by taking a driving awareness course as an alternative option.
Vehicle age
As for your vehicle itself, there's a lot of individual factors that can affect insurance costs. The age is often a big decider – as with drivers, newer and older vehicles are the most expensive. New cars are often a higher theft risk, which is why they're higher to insure. Adding extra security features to your car or parking in a garage could lower your rates. As for older cars, a higher risk of wear and tear makes them higher accident risks. Not all providers will charge more for depreciating vehicles – some car insurance companies may lower rates with each passing month. Similarly, there are some insurers that charge less for new cars as a USP.
Vehicle size
Size all matters when it comes to insurance. Big cars are more likely to get in accidents and are often more expensive. This is more the case if you live in an urban area where there's more congestion. There's not much you can do about the size of your vehicle, however you may be able to find specialist insurers that cater to large vehicles and can offer cheaper rates.
Vehicle model
Some models are simply more high risk. They may have a low safety rating or they may have a high theft rate due to being more luxury vehicles. This is a big factor to consider when buying a new car – vehicles that have been around a few years will have more available stats when it comes to crashes and theft.