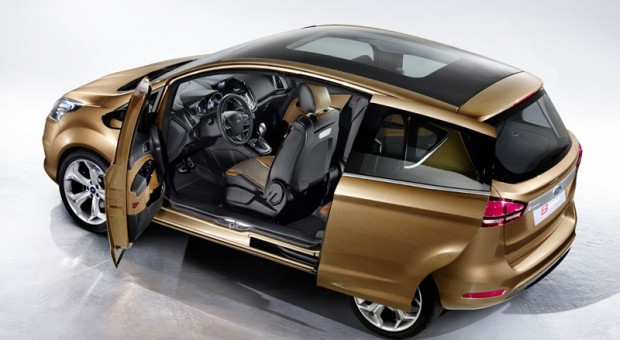 Ford B-MAX 2012
Ford B-MAX Review
All-New Ford B-MAX Opens Doors to a Fresh Perspective on City Driving
Ford's stylish new B-MAX is among Europe's most technologically advanced small car. And with its winning combination of easy access, unique design and class-leading economy, it raises the benchmark in the city car sector…
"The Ford B-MAX really challenges traditional small car thinking, and pioneers a concept not attempted by any other manufacturers," said Stephen Odell, chairman and CEO, Ford of Europe. "It does things which other vehicles simply cannot do. We believe the Ford B-MAX will have a major impact on the market for compact cars."
B-MAX is tailor-made for congested urban roads and boasts best-in-class access thanks to Ford's Easy Door Access System, featuring hinged front and sliding rear doors with integrated central body pillars.
Available with Ford's latest generation petrol and diesel engines, B-MAX beats all rivals for fuel economy and CO2 emissions too.
Its 1.0-litre EcoBoost 120PS petrol engine achieves 15 percent lower fuel consumption than its closest competitor.
Better connected than any vehicle in its class, B-MAX features Ford's voice-activated, in-car connectivity system, SYNC, with Emergency Assistance, designed to assist the occupants to call for help in the event of a crash.
It also gets Ford's Active City Stop system, another first for the compact car sector. This is designed to help motorists avoid low speed collisions with stationary or slower moving traffic in front. B-MAX comes equipped with seven airbags and features a front-end carefully engineered for optimised pedestrian protection.
Because B-MAX is only 11cm longer than the Fiesta five-door and a full 32cm shorter than the new C-MAX, it's perfectly placed to meet fast-growing demand for downsized cars and offers excellent interior space which is able to carry loads of up to 2.35m in length.
Source: Ford
(Visited 7 times, 1 visits today)