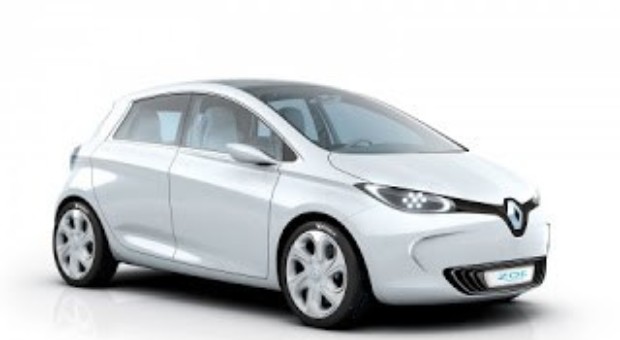 2012 Paris Motor Show – Renault – Renault Zoé
Renault Zoe
Renault Zoe is a five-door supermini electric car to be manufactured by Renault. The Zoe is schedule for market launch in France by the third quarter of 2012.
The Zoe has a 22 kWh lithium-ion battery pack that delivers a range of 210 km (130 mi) under the NEDC cycle.
Renault ZOE Preview provides a realistic glimpse of the forthcoming mass-market Renault electric car of the same name.
This Clio-sized car features Renault##Q##s new brand identity, including the new front-end signature.
Renault had previously unveiled under the Zoe name a number of different concept cars. Initially in 2005 as the Zoe City Car and later as the Zoe Z.E. electric concept was shown in two different versions in 2009 and 2010 under the Renault Z.E. name.
A production ready version of the Zoe was shown at the 2012 Geneva Motor Show with sales expected by Autumn 2012.
The vehicle on display at the 2010 Paris Motor Show is a near-definitive representation (90 per cent) of the vehicle that will be manufactured at Renault##Q##s Flins plant, France. Its launch is scheduled for 2012.
ZOE Preview is evidence that "zero-emission" cars can combine sensuous, reassuring, sculpted styling with the promise of real driving enjoyment
The Renault Zoe is schedule for market launch in France by the third quarter of 2012. In France the Zoe starts at €20,700(US$27,250) before applying the existing €5,000 (US$6,580) tax incentive, plus a monthly fee for the battery.
The cost of leasing the battery for 36 months starts from €79/month (US$104/month) for an annual distance travelled of 12,500 km (7,800 mi) and includes comprehensive breakdown assistance.
(Visited 4 times, 1 visits today)