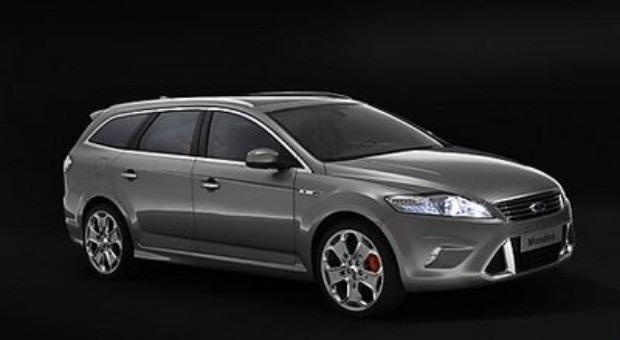 Overview
With A moment is all it will take to see how the Mondeo will challenge your perceptions of Ford.
Its 'kinetic Design' styling hints at the power and innovation within. This is delivered through high levels of refinement, craftsmanship and premium driving dynamics.
All in all, the new Mondeo is set to make a lasting impression.
The Ford Mondeo
The Mondeo is the first of our production cars to fully express Ford's new ##Q##kinetic Design##Q## direction. Kinetic Design emphasises the use of complex surfaces and athletic, sculptural forms to create an impression of 'energy in motion' – a tense, muscular stance that makes the car look as though it is moving even when it is standing still. This creates a real presence on the road which is set to turn heads.
Ford Mondeo body styles from 4-door, 5-door to the sleek refined estate.
Ford Mondeo
Every model comes with the Human Machine Interface (HMI) system – a powerful, intuitive, digital command centre, operated by two toggles on the steering wheel. Featuring either a Standard, Enhanced or Ford Convers+ cluster display it enables you to monitor and control key functions with your thumbs through toggle switches mounted on either side of the steering wheel.
The left toggle switch controls volume, seek, change radio station preset, as well as mode. The right toggle switch controls the cluster display (vehicle settings, trip computer).
For cars equipped with Ford Conve
rs+ the right toggle switch allows scrolling through multimedia lists (phone, radio, CD, MP3).
(Visited 8 times, 1 visits today)