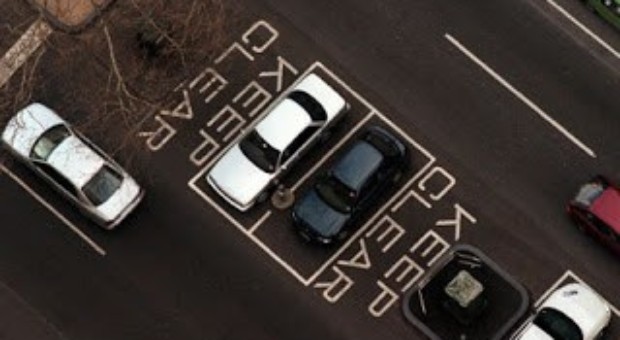 10 Rules of the Road You##Q##ve Probably Broken Today
Have you broken the law today? No? Are you 100% sure?
Motoring law is a tricky beast; things that you might consider to be a bit cheeky or just bad manners can easily turn out to be actual offences, with stiff penalties and nasty fines.
Of course, most of us know the basics: don##Q##t speed, don##Q##t drive drunk, but how many people know that enjoying a sarnie at the wheel can land you in hot water?
Here, PassSmart points out ten ways you may have broken the law today without even knowing it.
Beeping
Honking at the hunnies is not permitted. You are supposed to use your horn as a warning device to let other motorists know that you are there. If you use it as a way of attracting attention so that you can swear at people, then you are breaking the law.
Giving people ##Q##the finger##Q##
Even if an unfriendly lorry driver has just cut you up for the third time, it is still illegal to give him "the finger" or to roll down your window and throw half-open fast food mustard packets at his car. If you would not do it during your driving lessons, then do not do it when you drive.
Holding a baby
All babies must be strapped into an approved baby seat without exception. Do not just hold the baby whilst you nip to the shops.
Not-really-speeding
There##Q##s no such thing as ##Q##legal##Q## speeding; Even 10% over is breaking the speed limit!
Morning after drink driving
You can still be over the limit when driving the morning after. Make sure you##Q##ve had enough rest and given your body enough time to break the alcohol down before getting behind the wheel.
Not cleaning your car
If your licence plate is not clearly visible then you are breaking the law. The same goes for your car lights. You must also make sure that all of your windows can easily be seen through.
Pulling over to answer the phone
You must do this in a safe and convenient place. Do not swerve onto the path or into a bus stop.
Rocking out
You are supposed to be concentrating on driving and not on your rocking tunes. It is up to you to make sure that your sound system is at a reasonable level and will not distract you or other drivers.
Snacking
If you love to eat hot dogs whilst you drive, or balance a plate of sushi between your legs, remember it is illegal. People have been arrested for snacking on a sandwich, so beware of your munching when driving.
Warning other motorists about police speed traps
You may feel like a folk hero if you warn other motorists that a speed trap lays ahead, but you are going to find yourself in hot water if the police catch you doing it.
---
This guest post was written on behalf PassSmart.com; the company matching learner drivers with instructors in UK.
(Visited 6 times, 1 visits today)