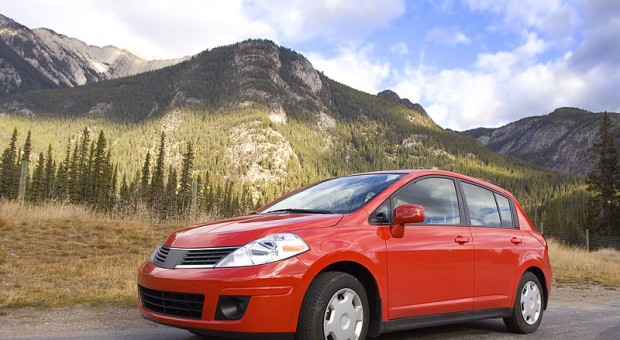 5 Must-Have Car Accessories You Should Have on Hand
Caring for your car properly and ensuring that you remain safe and sound while on the road will require that you take the right steps.
While most of these steps are nothing more than common sense, there are some specific car accessories that you need to ensure you have on hand at all times.
These will offer better safety while on the road, but can also help you protect your vehicle from the ravages of time and exposure to the elements.
Here are 5 must-have accessories you shouldn't be without.
1. Car Care Kit
Having a good car care kit with the right items is vital. Your kit should contain several items – a quality car wash, high-quality wax and polish, wheel cleaner, a soft mitt or microfiber cloth for washing and a chamois for drying. You'll find that such a kit will ensure that your car stays in good condition for years to come.
2. Tyre Pressure Gauge
No driver should be without a quality tyre pressure gauge. Having a reliable, accurate gauge on hand will ensure that you are always able to keep an eye on your tyre pressure and stay safe while on the road. While both analog and digital models can be purchased, digital gauges are more accurate and easier to use for most people.
3. Bluetooth Headset
Chances are good you keep your cell phone close while on the road. However, that communication device can be a threat to your safety if you're dialing by hand. Invest in a good Bluetooth headset for hands-free communication while on the go and reduce your risk of being involved in an auto accident due to distracted driving.
4. Tyre Cover
Many people change their tyres in the summer and winter due to handling and safety requirements during each season. If you change your tyres, you'll need to ensure that the set you remove stays safe and protected, even if you'll be storing them in the garage. A good tyre cover will prevent dust from building up on your tyre's surface, but can also help protect against other threats, such as dry rot. A good cover will also provide you with easy transportability – a built in handle at the top of the cover ensures that lugging your tyres into and out of storage isn't a backbreaking challenge.
5. Tyre Shelf
For most of us, storing our tyres after a seasonal change involves little more than finding a clear spot in the garage floor for them. However, that leads to wasted space – they're just going to sit there and take up room that you could be using for something else. A tyre shelf mounts to your wall and allows you to store your tyres vertically (while covered) without taking up any unnecessary room.
These five simple car accessories will help ensure that you stay safe while on the road, but will also help you protect your tyres when they're not in use.
---
About the author
Kevin Castelain is the international online marketing director of Pneus Online, an online shop for tyres and complete wheel. It has one of the largest tyre fitting stations network in Europe.
Related External Links
<b>Guest Post</b>: Mobile Apps Intended For <b>Car</b> Owners – Zero 2 Turbo
<b>Car</b> Crashes into <b>Auto Parts</b> Store in Niles – WKBN – 27 First <b>News</b> <b>…</b>
(Visited 2 times, 1 visits today)