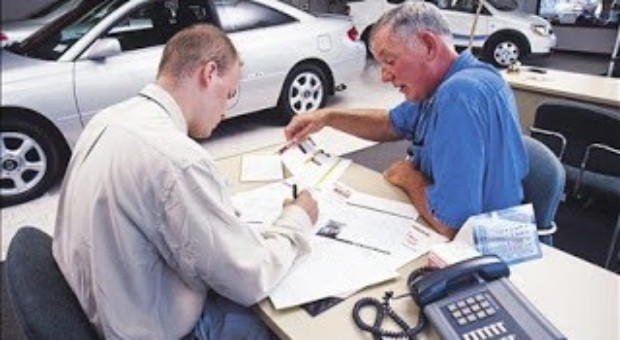 3 Factors You Need To Consider Before Getting Car Insurance
Car Insurance
You buy insurance because you know it will help you in case of any accident.
You crib about it, but still pay the large premium because you know that at the time of claim you can benefit from it.
However, you will notice that your insurance doesn't benefit you completely.
How much you benefit from your insurance depends on the options in your policy. Here are three factors that you need to consider before getting car insurance, so that you can completely benefit from it.
1. It Should Cover Your Health Insurance
A good insurance is one that covers not just you but also your family. When you choose a car insurance, make sure it covers your family and your safety. If you do not have a separate health insurance, then do pay additional premium to get a health insurance with your auto insurance.
This will ensure that your medical expenses are covered if you ever happen to have a car accident. When you have the option of getting a health insurance along with your auto insurance, why should you waste money with two different insurances? It makes sense to get a combination of the two. And, you also save money
2. Cover Against Uninsured Drivers
It is wise decision to get a cover that gives you protection from uninsured drivers. Research has shown that in majority of the accidents, the driver who is at fault is uninsured. If you want to insure yourself completely, you should assume that the other drivers will not have an insurance that is as good as yours. It can be a little difficult to accept that you have to pay more for some else's mistake, but it is better than being caught without any accident cover and losing your vehicle for no fault of yours.
3. Be Prepared For Unforeseen Accidents
You get your car insured against collisions, theft or vandalism, but there are many unforeseen incidents that you never think of covering. You should never do that. Always consider the worst-case scenarios when insuring your car. Your car can be damaged by flood or fire, or it can be damaged because of an uninsured motorist.
What do you do in such a situation, if your car insurance doesn't cover these incidents? It is always practical to get your car fully covered for any damage that can happen to it. Always ensure that you have coverage to even fully repair your car or replace it with a new one.
All insurances have hidden clauses.
You should, therefore, you read the fine print carefully. Ask your insurance agent if you have any doubts. Never sign the insurance papers until you are fully satisfied with the clauses and the policies. You are liable for whatever you sign and you will violate your policy and lose out on all your coverage if you make any mistakes, even unknowingly. So do not rush, carefully read through the document and then sign the papers.
Related External Links
(Visited 10 times, 1 visits today)