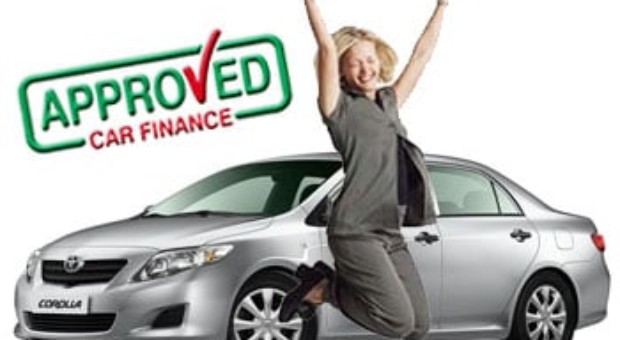 Auto Speedmarket##Q##s Directory of Car Insurance Companies is a helpful insurance directory including auto insurance, business insurance, car insurance, dental insurance, disability insurance, health insurance, life insurance, insurance quotes, and more.
The most important companies provide auto insurances around the world.
About car insurance
Auto insurance protects the policyholder against financial loss in the event of an incident involving a vehicle they own, such as in a traffic collision.
Coverage typically includes:
1.Property coverage, for damage to or theft of the car;
2.Liability coverage, for the legal responsibility to others for bodily injury or property damage;
3.Medical coverage, for the cost of treating injuries, rehabilitation and sometimes lost wages and funeral expenses.
Most countries, such as the United Kingdom, require drivers to buy some, but not all, of these coverages. When a car is used as collateral for a loan the lender usually requires specific coverage.
Get now insurance quotes and information for life, home, health and auto insurance. The auto insurance companies have been sorted in alphabetical order:
EA-Generali (Italy)
Eagle Star Direct (UK)
Eagle Star Insurance (Ireland)
Eagle Star Life Assurance of Ireland
Eagle Star Reinsurance Company (UK)
Eastern General Reinsurance Corp. (Malaysia)
Ecua Sanitas (Ecuador)
El Aguila Compania de Seguros (Mexico)
Emirates Insurance Company (UAR)
Empresas Chilenas de Seguros (Chile)
Equitable Life of CanadaFirst American Title Ins. Co. (Canada)
First Mutual Life Assurance Society of Zimbabwe
First Nationwide Assurance Corp. (Malaysia)
First Title American Ins. Co. of Australia
Forex Insurance Company (Hong Kong)
Fortis (Netherlands)
Forum Assurances (France)
Fubon Life Assurance, Ltd. (Taiwan)GAN Insurance Company (Canada)
GEICO Overseas Insurance
General Accident Assurance Co. (Canada)
Generali Budapest Insurance Company (Hungary)
Genral Accident-UK
Gerling Australia Insurance
Gerling Global Life Re (Australia)
Gerling Global of Australia
Gerling Global Re (Australia)
GIO Australia
GIO Australia Insurance Company
GIO Reinsurance (Australia)
GMF Re (France)
GMF Vie
Great American (Japan)
Great West Life Assurance Co. (Canada)
Grupo Winterthur (Spain)
Guardian Direct (UK)
Guardian Health (UK)
Guardian Ins .Co. (UK)
Guardian Insurance (Malaysia)
Guardian National (South Africa)
Guardian Royal Exchange Group
Gulf Insurance (Kuwait)
Gulf Union Ins. Co. (Bahrain)Hamburg-Mannheimer Ins. Co. (Germany)
Hamco Legal Protection (UK)
Hamilton Life Assurance Co. (UK)
Handuk Life Insurance Company (Korea)
Hartford Life Insurance Company of Canada
HealthCare International SA (UK)
Hellenic General Insurance Company (Greece)
Hibernia Ins. Co. (Scotland)
Hiscox Underwriting Syndicate (UK)
Hollandia Reinsurance Company (South Africa)
HSB Engineering Insurance Ltd. (UK)
Hung Fu Life Insurance Company, Ltd. (Taiwan)Iceland Insurance Company Ltd. (Iceland)
Imperial Life Financial (Canada)
Imperial Life Financial (Canada)
Independent Insurance Group (UK)
Innovative Life (UK)
Insular Life Ins. Co. (Philippines)
Insurance Corporation of Barbados
International Health Ins. danmark a/s
International Health Insurance (Denmark)
Investors Guaranty Fund, Ltd. (Bermuda)
Irish Life International (Ireland)
Irish Progressive Life Insurance Co. (Ireland)
Isle of Mann Assurance Ltd. (UK)
Itau Seguros (Brazil)Jerusalem Insurance Company (Jordan)Korea Life Ins. Co.
Korea Reinsurance
L##Q##Unique, Compagnie d##Q##assurances générales
La Suisse Assurances (Switzerland)
LaSalle Re (Bermuda)
Le Foyer (Luxembourg)
Legal & General Australia Ltd.
Legal & General Ins. Co. (UK)
Legal and General (UK)
Levob Insurances (Netherlands)
Libano Suisse (Switzerland)
Liberty Health (Canada)
Liberty International Canada
Life Insurance Corp. of India
Lifetime Assurance Co. (Ireland)
Lifetime Assurance Company (Ireland)
Lincoln National (UK)
LINDRA (Latvia)
Lippo Life (Indonesia)
Lloyd Continent (France)
Lloyds of London
London Guarantee Insurance Company (CA)
London Insurance Group (UK)
London Life Insurance Company (CA)
London Life International (Malaysia)
London Reinsurance Group (Barbados)
London Reinsurance Malayan Zurich Insurance Company (Malaysia)
Malaysian Group of Insurance Companies (Malaysia)
Malaysian National Re
Mapfre Seguros Generales (Colombia)
Maritime Insurance Company (UK)
Maritime Life Assurance Co. (Canada)
Medical Defence Association of Victoria (Australia)
Medical Service Association (Canada)
Medicus (UK)
Meridian Insurance Company (New Zealand)
MetLife of Canada
Mid-Ocean (Bermuda)
Mitsui Marine & Fire Insurance (Singapore)
Momentum Life Assurers (South Africa)
MONY International
Muang Thai Life Assurance (Thailand)
Multi-Assurances S.A. (Haiti)
Muscat Insurance Company (Oman)
Mutual Risk Management (Bermuda)Nacional Ins. Co. (Spain)
Nakhodka Re (Russia)
National Frontier Ins. Co. (Canada)
National Mutual life (Australia)
National Mutual Life of Australia
New Ireland Assurance (Ireland)
NN Financial of Canada
Norwich Life (South Africa)
Norwich Life (South Africa)
Norwich Union Insurance Company (Ireland)
Novo Hamburgo Cia.de Seguros Gerais (Brazil)
NRMA (Australia)
NSM Vie (France)
NZI Life Insurance Company (NZ)Old Mutual Insurance Company
Old Mutual Life Insurance Company (S. Africa)
Oman Insurance Company
OmniLife (Canada)
OmniLife UK
Optimum Reassurance, Inc. (Canada)Pacific International Insurance Company (Hong Kong)
Pafco Insurance Company (Canada)
Pan-American Life Insurance Company
Pan-Malayan Insurance Company (Malaysia)
Parex Insurance Company (Latvia)
Pearl Assurance Company (UK)
Peoples Insurance Company of China Group
Pinnacle Insurance Company (UK)
PMPA Insurance (Ireland)
Preferred Direct Insurance Company (UK)
Prime Health (UK)
Prospero Insurance Company (UK)
Prudential Corporation (Australia)
Prudential Assurance Company (UK)
PT. Asuransi Bintang, Tbk
PT Asuransi Central Asia (Indonesia)
PT Simas Lend Lease Life (Indonesia)
QBE European Operation
Quantum Insurance Co. Ltd. (South Africa)Reasyre Correduria de Reaseguros (Mexico)
Renaissance Re (Bermuda)
Royal London Insurance Company (UK)
Royal & SunAlliance Insurance
Royal Sun Alliance (Ireland)
Royal-CanadaSamsung Fire & Marine Insurance (Korea)
Samsung life Ins. Co. (Korea)
SAR Transylvania (Romania)
ScopLife (Greece)
Scottish Life Insurance Company (Scotland)
Scottish Provident (Scotland)
Scottish Provident International Life
Sedgwick Captive (Barbados)
Seguros Bilbao (Spain)
Seguros Comercial America (Mexico)
SGIO Insurance (Australia)
SGIO Insurance Ltd. (Australia)
Shin Fu Life Insurance Company (Taiwan)
Shin Kong Life Insurance Company (Taiwan)
Shin Kong Life Insurance Company (Taiwan)
Skandia (Sweden)
Skandia Life (UK)
Sony Life Insurance Company (Japan)
South African Natl Life Ins. Co.
Southern Life Ins .Co. (South Africa)
St. Paul International Insurance Company
State Farm Canada
Stewart Title UK
Sul America Seguros (Brazil)
Sumitomo Life (Japan)
Summit Insurance (Asia)
Sun Alliance (UK)
Sun Direct Insurance (New Zealand)
Sun Life of Canada
Suramericana de Seguros
Suravenir (France)
Swiss ReTaiping Insurance Company (Taiwan)
Taiwan Life Insurance Company (Taiwan)
Teachers Assurance Company (UK)
Terra-Nova Insurance Group (Bermuda)
Thai Setakij Insurance Co. (Thailand)
The Co-operators (Canada)
The Meiji Mutual Life Ins. Co. (Japan)
The Mutual Group-Canada
Time Life Insurance Ltd. (South Africa)
Tokio Fire & Marine Insurance (Japan)
Tokio Marine & Fire Insurance Company (Japan)
Trygg Hansa (Sweden)UAP-Provincial Ins. Co.
Unimed do Brasil
Unionamerica Ins. Co. (UK)
Unione Italiana Reinsurance Company (UK)
United India Insurance Company (India)
Universal Life (Cyprus)
UNUM Japan Accident Insurance Co., Ltd.
UNUM, Ltd.(UK)VABA-Chubb Ins. Co. of EuropeWASA (Sweden)
West Pennine Insurance Group
Winterthur Life (Hong Kong)
Winterthur Life UKXL Insurance Company Ltd. (Bermuda)Yasuda Fire & Marine (Japan)Zion Ins. Co. Ltd. (Israel)
ZLM Insurance (Netherlands)
Zurich Canada
Zurich Chile
Zurich France
Related External Links
New Cherokee, Cheap <b>Cars</b>, <b>Auto</b> Loan Delinquencies: <b>Car News</b> <b>…</b>
(Visited 44 times, 1 visits today)