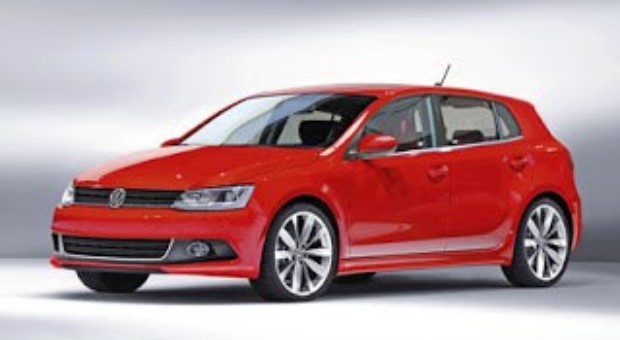 VW Golf Plug-In Hybrid Now Due In 2014
The Volkswagen Golf Mk7 plug-in hybrid electric vehicle (PHEV) was slated to become available in 2015, but Volkswagen has apparently decided to change that to 2014.
The car has reportedly achieved an outstanding 188 MPG (1.25 L/100 km) on the European test cycle (the U.S fuel-efficiency rating should be worse).
The Volkswagen Golf Mk7 PHEV is equipped with a 148 HP, 1.4 litre gasoline engine and a 100 HP electric motor, which is the same powertrain that the Audi A3 e-tron PHEV (about to debut at the Geneva Motor Show) uses.
The propulsion system mentioned enables it to accelerate from 0 to 60 MPH in 7.5 seconds, which is almost the same as the Audi A3 e-tron, which does so in 7.6 seconds.
The Golf PHEV will be able to travel 31 miles per charge on electricity alone, and the gasoline-fueled engine will back it up before it runs out of energy.
31 miles is more than the average distance traveled by most Americans, and if they occasionally want to travel further than that to visit grandma, they can do so using the gas engine. That is the beauty of hybrid and extended range electric vehicles.
And, of course, the Volkswagen Golf Mk7 PHEV can be charged with solar or wind power.
Some have proposed that the batteries in electric cars can be used to back up the electricity grid and provide it with power when plugged in. However, this concept can be applied to plug-in hybrid electric cars as well, as they also plug into the electricity grid and have large enough batteries (in the kWh range). This would be helpful to wind and solar farms as well.
Related External Links
First Images of New <b>Volkswagen Golf</b> Variant / SportWagen Break <b>…</b>
(Visited 14 times, 1 visits today)