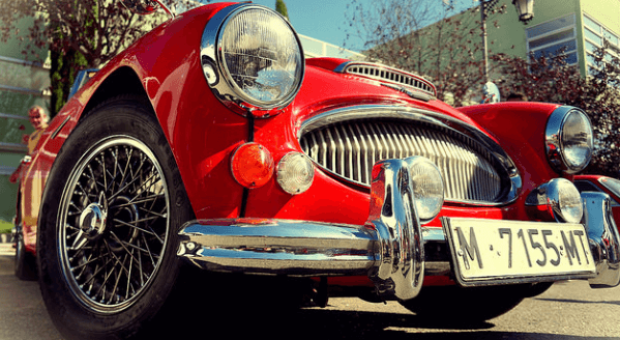 We all like to look at our neighbour's new Porsche 911 Carrera or Lotus Evora while trying not to show our pangs of envy. Luxury, concept and sports cars are expensive, but for a good reason. They are of a supreme quality, often built at bespoke plants and sometimes even in limited numbers.
You may feel like you will never have the chance to get your hands on one. However, all is not lost. You simply need to think outside the box and design a multi-faceted strategy that will enable you to become the proud new owner of your dream car. Take a look at these surefire ways you can turn your dream car into a reality.
Budget
Forget looking for your dream car on the open market if you haven't got your finances in order. You need to be in this for the long game, and you need to realize that your quest will not be completed overnight. Budget carefully and make sacrifices. Forget about your annual vacation, renovating the house and eating out at fine dining establishments. The car purchase of your dreams is now your sole focus so do everything you can to make it a reality. Sites like personalloan.co will lend specifically for car purchases, so if you need just that little extra boost to your savings pot, a loan could be the answer.
Don't Buy New
While it may seem obvious, there is no point trawling the classifieds or specialist websites like carmax.com for brand new motors. If this is your dream luxury car, you need to be focusing on the used car market. While as rare as hen's teeth, there is always someone willing to part with their vehicle for the right money. New cars depreciate the moment they are driven away from the forecourt so don't riddle yourself with debt for the privilege. Instead, scour the second-hand car market and seek out your dream car. The chances are the person selling it is in awe of it as much as you are so you can be pretty sure that it's been looked after. Take it for a test drive, and if you like it as much as you thought you would, you may be able to strike a deal.
Can You Restore?
Even better and some might say more satisfying than buying new or second hand, is buying a vehicle that needs a complete overhaul. To rescue your dream car from the scrap heap and be the individual to restore it to its former glory can be hugely satisfying and save you money. If you have the time, skills and determination required to make a success of a restoration project, you could pick up your wreck of a dream car for very little. Sourcing the materials and parts needed can be fun and lead you on an adventure where you can network with other car restoration enthusiasts.
To see your dream car sitting outside your house doesn't require you to become a millionaire overnight. You merely need to think outside the box and commit yourself to following the above steps to turn your dream car into a reality.
(Visited 12 times, 1 visits today)