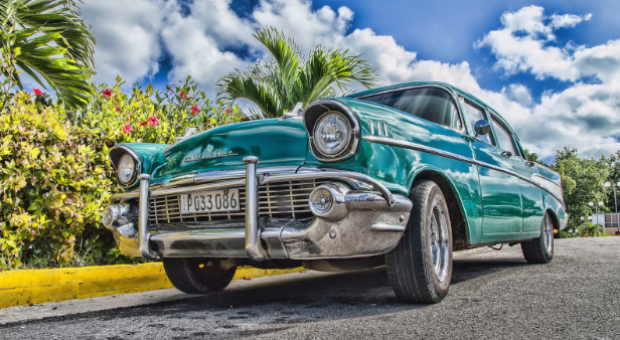 Vintage cars are a piece of history that should be preserved. Not only are they beautiful works of art, but they also hold a lot of sentimental value for their owners. If you're lucky enough to have one in your garage, it's important to take good care of it and restore it properly. This blog post will discuss five tips on restoring a vintage car.
1) Research
The first step in restoring a vintage car is to do extensive research. Find out as much information as possible about the make and model of your vintage car. Learn about its unique features, history, and any specific restoration needs it may have. Finding out what parts are available for your vehicle is also essential when researching. Reading books or articles related to your vehicle can also be beneficial for understanding the process of restoring it.
2) Set A Budget
Once you have all the necessary information, you should set a budget for restoring your vintage car. Restoration costs can vary greatly depending on the type of work needed and the parts required. It's important to keep track of expenditures throughout the process and stick to your budget as much as possible.
3) Invest In Quality Tools And Parts
When restoring a vintage car, it's important to invest in quality tools and parts. Low-quality tools can break or malfunction during the process, leading to further delays and expenses. Additionally, buying lower-quality parts can result in inadequate performance once the restoration is complete. Investing in high quality tools and parts will ensure that your vintage car will have the best possible outcome after the restoration is finished.
4) Have A Backup Plan For Difficult Tasks
Restoring a vintage car can be a difficult task, so it's important to have a backup plan for when things don't go according to plan. Having access to an experienced Mechanic or auto restoration enthusiast can be invaluable when facing difficult tasks. Additionally, having access to parts and tools specific to your vehicle can also make the process smoother.
5) Take It Slow
When restoring a vintage car, it's important to take your time and not rush through any step of the process. Trying to do too much in a short period of time can lead to mistakes or other issues that can put you behind schedule. Taking it slow will ensure that each step of the restoration is done properly and with care.
Also, make sure to take regular breaks throughout the process. Working on restoring a vintage car can be physically and mentally draining, so taking a break every few hours will help you stay focused and energized.
Restoring a vintage car takes patience, dedication, and hard work. However, following these five tips will help you successfully restore your vintage car and give it a new lease on life! With proper research, budgeting, and quality parts and tools, you can make sure that your vintage car restoration is a success.
(Visited 82 times, 1 visits today)