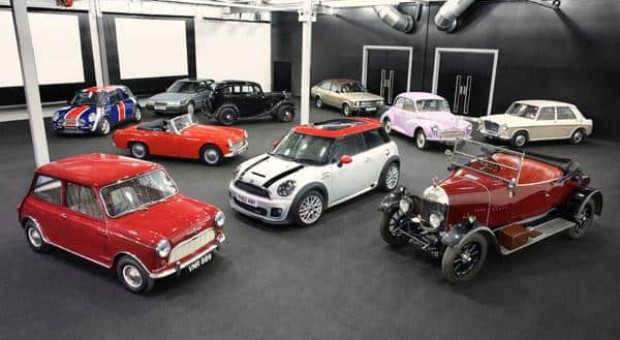 6 Ways To Sell Your Old Car And Get A Great Price
There are countless articles online about buying a car. They talk about the best way to strike bargains with the dealers. They tell you where to find the cheapest deals and the insider secrets. Unfortunately, very few give advice on selling your old car. Making sure you get the best possible price for your old car plays a big part in what you buy next. Let me guess, you need a good price from your old motor to afford the dream car, right?
Unless you get a great deal on your old car, that dream car might just stay out of reach. Selling a car is rife with just as many options and problems as buying. The main rule, however, still applies. If you're willing to put in the research time and a little hard work, you'll get a much better price. That's where we come in. Today we'll look at the pros and cons of every car selling option. We'll also discuss the best way to put a value on your car and prepare it for sale.
Just like buying a car, there are many routes to take. Of course, the main dealerships offer the easiest route. But, if you're looking to up the stakes, you could get a better price by selling privately. There are options for selling online, or even auctioning your vehicle. Finally, are those car buying websites up to scratch? Let's dive in to the six ways to sell your old car.
Sell to the main dealer
As we mentioned before, this is the easiest route to take. With that comes its benefits and its downsides. Naturally, the benefit is the hassle free, simple experience. Simply take your old car to the dealer and they'll take it off your hands, often on the same day. The downside here is the price. Unfortunately, you'll take away a lower amount than the valuation. They have to factor in admin costs and resale. On the other hand, you are paying for a hassle-free exchange which may be worth the cost.
One way to get the best value is to take it to the corresponding dealer. For example, if your car is a Ford, take it to the Ford dealer. They can process and turn around their own make much faster and you'll get a better price. Take your Ford to a Toyota dealer and they have to process the sale, then sell it on to Ford. Adding this process will knock off even more from the sale.
Part exchange
One of the most common car selling techniques is the part-exchange. This is the most efficient process of them all. The exchange will be made with the dealer that you buy your new car from. Essentially, it incorporates the selling process into the buying process. You get it all over and done with swiftly. If you're a good haggler, you can get a good price here. You can negotiate the sale cost and the buy cost all in one transaction. Again, this efficient process does come at a price. The valuation of your old car will often be much lower than expected.
Online buying websites
This is a relatively new concept but one you should be familiar with by now. It involves selling your car to a specific car buying website for an instant cash exchange. You simply enter the car registration and details and they'll give you a quote for your car. 80% of sellers have reported quotes that were higher than those from a dealership. You can try for yourself by entering your car's details on Scotlandcarbuyer.co.uk. The trick to avoiding disappointment is to enter the car's condition truthfully.
Sell to a used car garage
So far we've covered the simple, efficient processes. Now it's time to put in a little extra work for the big results. Used car garage quotes fluctuate heavily. This depends on their particular criteria and what their customer demand is like. That means you can track down the lowest quotes and sell to them. To get the best price from a used car garage, you'll have to spend some time driving to each one. Get a quote and try to negotiate down at every garage. If you take your time, you'll find the lowest quote in town and take advantage of that.
Sell privately
This is typically the highest yielding route when it comes to profit. Selling privately cuts out all the fees and profit margin calculations involved in selling to dealers. You go straight to the source and (hopefully) get the exact valuation price for you car. A quick Google search will throw up plenty of online sites dedicated to selling your car. Register with them and monitor the activity. You can also take out ads in the local paper or even just stick a for-sale sign in the car itself. This route involves a little more work. You'll have to take phone calls and arrange test drives. You'll meet a number of buyers and negotiate. If you're willing to take this on, however, you'll take home the most money.
Auctions
Finally, you can take advantage of car auctions. This is sometimes a risky route. It can work out very well, or you could lose a lot of the valuation. It all depends on the demand for the car on the day of auction. Both online and offline auctions can be useful here. Spend some time visiting car auctions before you register your car there. Browse eBay and monitor the general sale prices for similar motors to yours. Don't dive in until you feel confident you know how to get the best price.

Finally, if you want to get the best price, and a quick sale, you need to get the valuation right. Take a couple of free, online valuation tests to give you an idea. Then really assess the condition of your car. Take into account mileage and maintenance. To prepare it for sale, and get the best price, fix any simple problems. Then give it a good clean, inside and out, to boost its perception. Make sure you have all service documents handy and a clean bill of health with an MOT. With all this in mind, you're ready to get the very best deal on your old car. Good luck!

(Visited 8 times, 1 visits today)