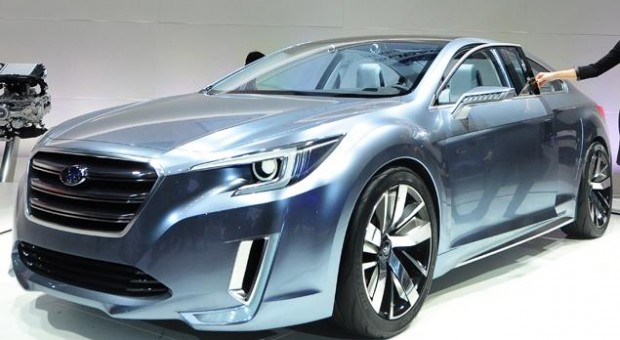 Chicago Auto Show 2015: All-new cars & concepts
This year marks the 107th edition of the Chicago Auto Show. First staged in 1901, the Chicago Auto Show is the largest auto show in North America and has been held more times than any other auto exposition on the continent.
Taking center stage at the 2015 Chicago Auto Show will be a number of consumer vehicles making their world debut, including the all-new Acura MDX, Chevrolet Equinox, Honda Pilot and Toyota Avalon. Supercars are also on parade, catching the eye of Auto Show attendees. As the biggest assemblage of supercars in the show's history, a lineup of 25 cars will be showcased all across the showroom floor.
Chicago Auto Show attendees can be the first to see the newest cars debuted, including:
Kia Trail'ster Concept and Rio
Honda Pilot
Chevrolet Equinox, Silverado Custom and Colorado GearOn
Acura RDX and MDX
Nissan GT-R LM NISMO and 370Z NISMO Roadster concept
Ram Laramie Limited
Ford Police Interceptor
Toyota Avalon, Camry and Corolla
Hyundai special edition Veloster Rally Edition and Elantra GT
The supercars are back at the 2015 Chicago Auto Show in full force. The lineup includes:
Acura NSX
Alfa Romeo 4C
Audi R8
Aston Martin V12 Vantage S Roadster
Bentley Flying Spur W12
Bentley Continental GT V8 "S" Convertible
BMW i8
Bugatti Veyron 16.4 Grand Sport Vitesse
Chevrolet Corvette Z06
Dodge Viper
Ferrari California T
Ferrari FF
Ford GT
Lamborghini Huracan LP610-4
Lamborghini Aventador Roadster LP700-4
Lotus Evora IPS 2+2
McLaren 650S Spider
Mercedes-Benz AMG GT
Nissan GT-R
Porsche 911
Porsche 918
Rolls Royce Ghost Series II
Rolls-Royce Wraith
Toyota FT-1
Automakers displays will also host a number of notable new cars and trucks which are bound to attract the public's eye, including:
Audi RS7
Buick Cascada cvt., Avenir concept
Cadillac CTS V
Chevrolet Volt
BMW 6-Series
Dodge Challenger Hellcat
Honda HRV
Hyundai SantaCruz concept
Jeep Renegade
Lexus GS-F
Land Rover Discovery
Lincoln MKX
Mazda MX-5
Mercedes-Benz AMG GT S, Maybach  S600
MINI JCW Hardtop, 4-Door Hardtop
Nissan XD, Murano
Toyota Tacoma
Volvo XC90, S60 Cross Country
Source: Chicago Auto Show.
(Visited 32 times, 1 visits today)