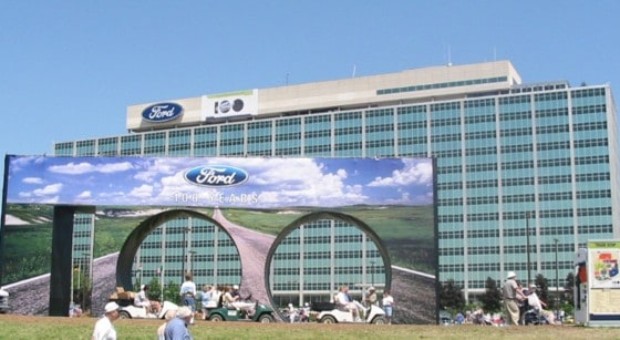 Ford Motor Credit Company reported a pre-tax profit of $507 million in the first quarter of 2013, compared with $452 million a year earlier.
The increase in pre-tax earnings is primarily explained by higher receivables and favorable residual performance, offset partially by lower credit loss reserve reductions. Ford Credit's net income was $364 million in the first quarter, compared with $295 million in the previous year.
"We are pleased with our first quarter results, and we are on track for the full year profit target we outlined previously," Ford Credit Chairman and CEO Bernard Silverstone said. "By delivering a full range of financing products and executing our business fundamentals in both growing and challenged markets, we continue to produce solid results."
On March 31, 2013, Ford Credit's net receivables totaled $93 billion, compared with $90 billion at year-end 2012. Managed receivables were $94 billion at March 31, 2013, up from $91 billion at year end. Managed leverage was 8.4:1 at March 31, 2013, compared with 8.3:1 at year end.
Ford Credit continues to expect full year 2013 pre-tax profits to be about equal to 2012, year-end managed receivables in the range of $95 billion to $105 billion, and planned distributions of about $200 million for the year.
Ford Posts First Quarter Pre-Tax Profit of $2.1 Billion, Driven by Highest North America Profit in More than a Decade; Net Income of $1.6 Billion+
Ford Motor Company [NYSE: F] today reported first quarter 2013 pre-tax profit of $2.1 billion, driven by record results from North America and continued solid performance from Ford Credit.
Total company first quarter pre-tax profit of $2.1 billion, or 41 cents per share, was $147 million lower than a year ago, more than explained by Europe and South America. Net income for the first quarter of $1.6 billion, or 40 cents per share, was $215 million higher than a year ago.
Ford generated positive Automotive operating-related cash flow of $700 million in the first quarter — the 12th consecutive quarter of positive performance — with strong liquidity of $34.5 billion unchanged from year-end 2012.
As part of Ford's previously announced strategy to de-risk its pension obligations, the company made $1.8 billion in cash contributions to its worldwide funded plans during the quarter. This included $1.2 billion of discretionary contributions, in line with Ford's long-term pension de-risking strategy. Dividends paid in the quarter totaled about $400 million.
Ford Europe
The decline in Ford Europe's first quarter pre-tax results primarily reflected higher structural costs, including restructuring effects (principally accelerated depreciation), and higher pension expense due to lower discount rates. Market factors and exchange also were unfavorable.
The company's European transformation plan announced in October 2012 is proceeding on track, with solid progress made during the first quarter of 2013. Ford's unprecedented product acceleration is on pace, with five new passenger vehicles and two new commercial vehicles introduced since the plan was announced. These new vehicles are off to a strong sales start. The company increased retail market share for the five major markets in Western Europe, which is critical to margins, residuals and brand health, and made strides on quality and customer satisfaction.
Ford also made progress on cost efficiencies during the first quarter, including plans to restructure its manufacturing footprint within the region. The company's discussions are progressing with unions at Southampton assembly and Dagenham stamping and tooling operations in the U.K. toward closure mid-year. Discussions also are progressing at Ford's assembly plant in Genk, Belgium, where hourly employees recently ratified a package of proposed separation benefits, and salaried employees now have reached agreement on a tentative proposal subject to ratification. As the information and consultation process moves forward, normal vehicle production levels at the plant have resumed.
Full year 2013 guidance for Europe remains unchanged, with the company expecting a loss of about $2 billion. The outlook for the business environment in Europe remains uncertain. While it is possible that economic and industry conditions will begin to stabilize later this year, recent economic indicators are mixed. Despite the challenging environment, the company is progressing toward its goal of a profitable, growing Ford Europe by mid-decade.
Ford Credit Reports First Quarter Pre-tax Profit of $507 Million | Source: Read more about Ford's results.
(Visited 2 times, 1 visits today)