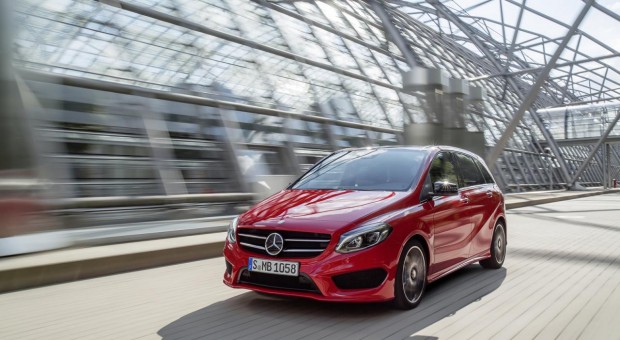 In Review: Mercedes-Benz B-Class B180 (2012)
There's nothing quite like driving a Mercedes-Benz. However, choosing the German manufacturer as your next choice of vehicle is a major decision. After all, style and luxury come at a price. Nevertheless, those costs are more than worthwhile if you're getting value for money.
Having driven the B-Class B180 (2012) model for a weekend, it's safe to say that this is a fantastic option for any family looking to buy its first Mercedes. Quite frankly, it offers everything you could want from a family hatchback.
Moreover, the 2012 model hits the mark perfectly when juggling cost with comfort. This is the second-generation incarnation. As such, it is noticeable better than the predecessor, especially when it comes to performance. Meanwhile, the price is particularly pleasing too. Visit /https://www.mercedes-benz.inchcape.co.uk for more information.
As expected with any Mercedes-Benz product, this car offers immense style and luxury. However, the B-Class is particularly impressive when thinking about family needs. The cabin boasts plenty of space and legroom, making it perfect for those family days out. Moreover, a sizeable boot is very welcome too.
Comfort is great, but the main thing that any family craves from its motor is good safety. After all, protecting your loved ones is the most important thing in the world. The B-Class received the full five-star rating at Euro NCAP testing. With the amount of safety features, including collision prevention, it's not hard to see why.
The next major item to consider is performance. Once again, the Mercedes delivers a solid solution. The 1.6l petrol engine that I drove wouldn't compare to the most expensive models in the German manufacturer's range. But it still has plenty of oomph to create an enjoyable ride both in the city and on the motorway. The 0-60mph timing is just shy of 11 seconds.
Another great aspect about this motor is that it will last. It's a reliable car that will also hold its value quite well in comparison to similar vehicles from other manufacturers. If you treat it with the care and attention it deserves, there's no reason that it can't become a very sound financial investment.
Make no mistake, the B-Class is not perfect for everyone. Even the distinct shape is something that will be off-putting for some drivers. Nonetheless, as a family hatchback, it does everything you could ask. It's safe, enjoyable and boasts plenty of space. Moreover, the entertainment facilities should help keep the young ones entertained.
You will still pay for the fact you're driving a Mercedes, but the positives easily outweigh the negatives. Besides, you can save money on your car insurance at /https://www.moneysupermarket.com/car-insurance. As long as you pay attention to those other fees, this is still very much an option that offers value for money.
In truth, the modern family could do a far lot worse. At the prices currently available, it would have to be considered a major contender for any driver in the market for this type of motor. Let's face it, simply driving a Mercedes will fill you with immense pleasure too.
(Visited 23 times, 1 visits today)