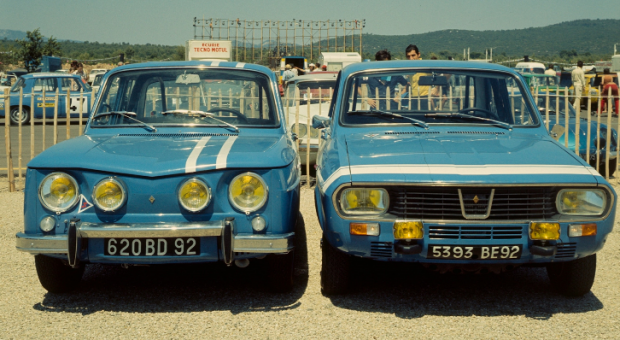 Lohéac celebrates the 50th anniversary of the Renault 8 Gordini
The 22nd Lohéac Autojumble Festival (October 4-5, 2014) in Brittany, France, will be largely focussed upon the 50th anniversary of the iconic Renault 8 Gordini.
Christened 'G 50 Day' (Jour G 50), this event recalls memories of the famous G Day at Circuit Paul Ricard, in the south of France, on July 18-19, 1970, when several thousand Renault 8 Gordinis gathered to mark the transition from the Renault 8 Gordini to the Renault 12 Gordini.
Every motorsport aficionado is well aware of what this legendary car has brought to the discipline. It would be impossible to name all of the champions that the Renault 8 Gordini produced: Jean-Claude Andruet, Jean-Luc Thérier, Jean-François Piot, Jean-Pierre Jabouille, Michel Leclère, Marc Sourd, René Metge, Jean Ragnotti – the list goes on. And that is to say nothing of the thousands of amateur competitors who experienced the power and roar of the four-cylinder engine with a hemispherical cylinder head developed by the tuning wizard Amédée Gordini.
Today, elevated to icon status notwithstanding their lowly origins, Renault Gordinis are sought-after and carefully preserved.
Renault has already celebrated the 50th birthday of the Renault 8 Gordini (the 1134 1.1-litre version launched in 1964) in fitting fashion this year at both the Rallye Monte-Carlo Historique and the Salon Rétromobile in Paris. The final leg of this anniversary tour will take place over the weekend of October 4-5 at Lohéac, Brittany, as part of the 22nd edition of the circuit's Autojumble Festival, a sociable annual get-together attended by Renault Classic and at which all Renault Gordinis will be very welcome.
Jean Ragnotti, who began his motorsport career in a Renault 8 Gordini, will put on his unfailingly spectacular show, whilst former Formula 1 driver Michel Leclère will return to the cockpit of the white-and-orange Renault 8 Gordini in which he won the Premier Pas Dunlop series in 1969. Other notable guests are set to include Jean-Pierre Jabouille, Jean Vinatier and Alain Serpaggi, all of whom will deliver unforgettable on-track experiences to competition winners.
Highlight of the programme will be a parade of some 300 Gordinis which will be invited to lap the asphalt circuit after featuring on display at the heart of Lohéac's Manoir de l'Automobile museum.
Source: Renault France.
(Visited 2 times, 1 visits today)