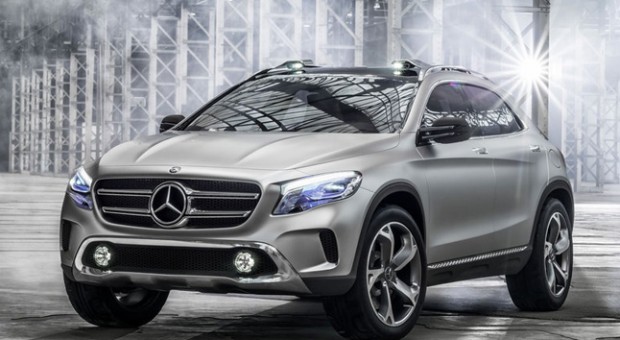 Mercedes' Driving Assistance Plus Package: The Essentials
With accidents always a major concern for car manufacturers, most of us have become accustomed to the slow creep towards developing accident-proof cars.
There's no doubt that the accident statistics make for grim reading, with the problem actually becoming worse rather than better. Cell phone usage has been blamed for the upturn in accidents in the last five years, but the real issue is the underlying issue of driver distraction. Automated cars and safety methods have been focusing on this above all else as the one problem that needs to be fixed.
Mercedes, however, are taking that focus to a whole new level with their Driving Assistance Plus Package. As part of the Mercedes Benz E-Class, there is the new E43. It's being marketed as the more affordable sibling of the E63, with a price point of around $70,000.
You'll get plenty for that outlay, too. The two turbo engine may only boast a V6 engine, but it's enough to produce 400BHP. Its nought-to-sixty is a not-too-shabby 4.6 seconds, and it should be relatively economical to run with around 33mpg and 197g/km C02 emissions. So far – if the full blooded E63 isn't in the budget – it's looking like a good option. Then we get to the star of the show: the Driving Assistance Plus Package.
What Is It?
First and foremost, it must be mentioned that it's an addition you'll need to directly request, which of course means it's going to cost you extra. The total is looking to be around $2000 for the entire package, for which you'll get:
Blind spot assist; so you can change lanes with confidence.
Evasive steering assist; if you don't notice the warnings, then the car will take control to get you out of any potential dangerous moments.
Brake assist; if you're not going to do it, the car will take over and do it for you.
Lane keeping assist; if you doze off or lose concentration, the car will keep you right where you should be in the lane.
All of the above is pretty standard stuff designed to prevent car accidents and make the roads safer. None of it is particularly new; the technology has all been offered before with various makes and models. So what's the big deal about this release, enough to tempt you to part ways with a month's wages to get it?
The new Drive Pilot is the star of the show. Think of it as a souped up cruise control, which will keep you in lane, control the wheel, avert accidents, and even come to a complete stop if seen as necessary.
It's the Drive Pilot that allows you, in the midst of cruising at 70mph, to take your hands off the wheel and let the car do the work.
So is it worth it?
The answer is… perhaps. It's definitely a strange experience, and it might take you awhile to be sure the car can really do what is claimed. However, for city driving, it's not going to be a huge amount of use. If you regularly make long trips where fatigue and distraction are an issue however, it might just be able to offer you something useful.
(Visited 42 times, 1 visits today)