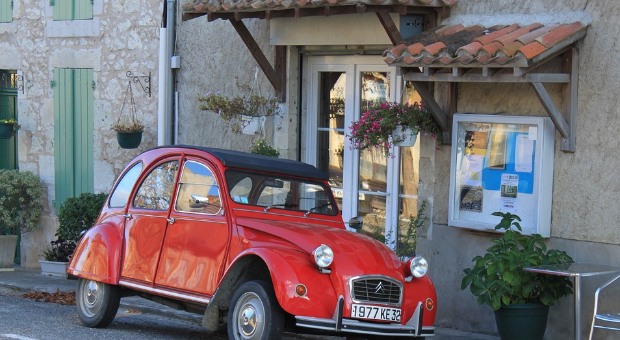 Even with a wealth of technology in the world of transport options, the classic car will always have a piece of our hearts. Harking back to the simpler times before shouting the SatNav because it can't find the satellite, the classic car is a reminder of where we have come from.
Whether you are a fan of the Alpha Romeo Montreal or have always dreamed of driving about in a Lotus Europa, classic cars have a certain je ne sais quoi. With beautiful designs and plenty of character, your classic car will stand out in a car park of four-wheel drives for all the right reasons.
Style and Character
For motoring enthusiasts, a classic car can offer so much more than a modern car. 21st century cars have been getting gradually bigger, lifting drivers further away from the road and, in a sense, disengaging us from the driving experience. While lumber support and a decent suspension might be what most of us are looking for, the bump and jolts of a classic car give you a much greater connection to the road.
Similarly, classic cars tend to have a lot more character with their own horn sounds to an idiosyncratic rumble of the engine. Having a car with real character and history is like driving around with a bit of the past in your pocket. Strongly rooted within the motor industry, any classic car can represent a time and place in your life and the many owners it has seen before.
An Expensive Investment
As classic cars are, of course, limited edition by their very nature, this means that their value has soared since they first appeared on the market. However, for you, this means that buying your dream car will be an expensive purchase.
Not only will you have to source your perfect car, you may also have to pay for classic car shipping to get it from the country of origin to your home. Plus, if your car has any faults, you may have to replace parts or even have new parts made in order to keep it in full working order.
On the other hand, because classic cars are so well sought after, if you can afford to collect classic cars, you could have a good investment plan on your hands. You will be able to play and tinker to your heart's content while your cars are likely to gain value over the following years. It is risky, but if you love cars, it is a natural choice.
Fulfil Your Dream
There's just something about cars, isn't there? Whether it is James Bond riding around in an awesome convertible or the midlife crisis car you just can't help but buy. You can talk about speeds and technology all day, but we all know that the real draw of any car is the way that it makes you feel. Younger, freer and ready to face the world. That's what those classic cars were built for – but you'll have to roll the windows down yourself.
(Visited 11 times, 1 visits today)