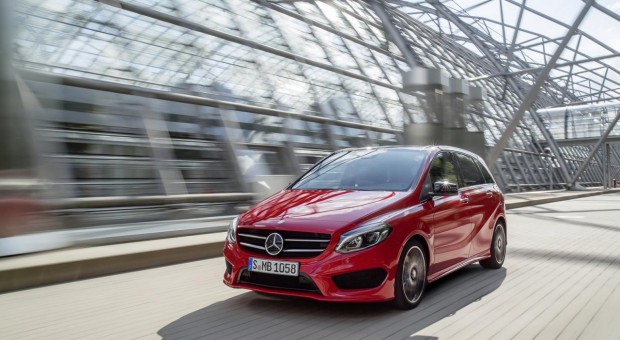 An old Mercedes SLK or A class is still a valuable luxury car, and if you don't want to part from your faithful companion just yet, you will have to make sure that you look out for the signs of any problems. Parts for Mercedes cars can be expensive, especially if you use a brand dealership's service. Below you will find a list of things to check regularly, so you don't end up with a high service bill.
Engine Mounts
The oil filled engine mounts of Mercedes engines are prone to getting worn out after a couple of hundred thousand miles, even sooner in some cases. Due to the vibration of the engine, they will lose oil, and your engine will become noticeably noisier. The good news is that you can get the engine mounts checked regularly, and they don't cost an arm and a leg to replace.
Suspension
Mercedes cars, especially the sport models can also develop suspension problems. From the ball joints to the bushings, there are certain areas you should focus on. If you have hit some rough terrain, or went over a speed bump at a higher speed than recommended, you should visit a specialist service center where they will put your car on a ramp and inspect these elements for tear and wear.
Converters
Catalytic converters of Mercedes cars can also cause trouble for people who love their classic cars. A couple of older models will need a new converter after just 60,000 miles on the road. It is important that you keep an eye on this issue, as the part is expensive to replace, but with maintenance you can prevent it from breaking. Alternatively, if you need a new one, you can get a non-genuine, universal one that will do the job just as well.
Diesel Injection
Direct injection diesel models are likely to develop a problem, as well. You might notice smoke from the back, overfueling, and even the smell of diesel in the passenger cabin. It is not easy to access this part of the Mercedes models, so you are likely to need a specialist. Thanks to the number of older Mercs on the road, there are several skilled mechanics able to complete the job fast. You can do your research and get your Mercedes Benz repaired at Stuttgart Autos with a warranty on parts and labor.
Gear Shift Issues
If you have a manual Mercedes Benz model, you might notice that the gear shift is becoming lazy and sticky over time. The most common problem people experience is not being able to get out of parking gear or reverse, and there's no two ways about it; you need a specialist.
While Mercedes-Benz models are known to be running for hundreds of thousands of miles without problems, they can develop some issues that might need your attention. If you own a classic Mercedes, make sure that you keep an eye out for the problems listed above, so you can enjoy your ride without distractions.
(Visited 4 times, 1 visits today)