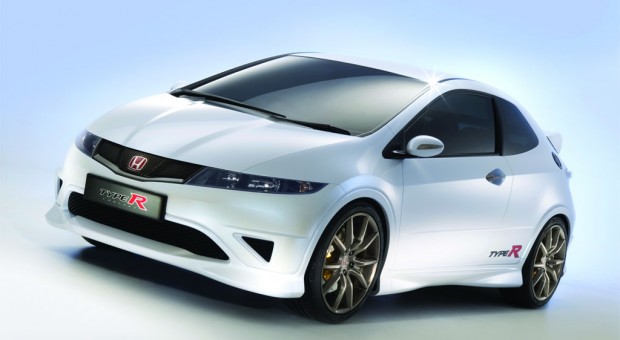 Honda Civic
History of Honda Civic, first edition
The Honda Civic is a line of subcompact and subsequently compact cars made and manufactured by Honda.
The Civic, along with the Accord and Prelude, comprised Honda's vehicles sold in North America until the 1990s, when the model lineup was expanded. Having gone through several generational changes, the Civic has become larger and more upmarket, and it currently slots between the Fit and Accord.
It was introduced in July 1972 as a two-door model, followed by a three-door hatchback that September. Remember now 2012 model –
2013 Honda Civic
2013 Honda Civic Debuts at L.A. Auto Show Packed with Additional Features, Cementing its Class-Leading Status
The 2013 Honda Civic debuted today at the 2012 Los Angeles Auto Show sporting extensive interior and exterior design upgrades, enhanced dynamics, and a host of new standard features.
Honda also announced that the 2014 Accord Plug-In Hybrid earned a class-leading EPA-certified 115 MPGe rating and will go on sale in New York and California on January 15 with an MSRP of $39,7801.
Separately, the Accord Hybrid, featuring Honda's new two-motor hybrid system, will launch nationwide next summer with anticipated class-leading2 fuel economy of 49/45/47 city/hwy/combined.
The thoroughly revised 2013 Honda Crosstour and 2013 Honda CR-Z also made their auto-show debuts.
"Our industry has never been more competitive or fast changing, and a significant refresh of Civic, America's best-selling compact car, just one model year after its debut as an all-new model shows true speed to market," said John Mendel, American Honda executive vice president of Sales. "Our corporate direction is to provide our customers with great products with speed, affordability and low CO2 emissions. There is no better example of this direction than today's introduction of the 2013 Honda Civic."
The 2013 Honda Civic Sedan, the nation's best-selling compact car which celebrates its 40th anniversary in America next year, goes on sale today with extensive changes to further reinforce its market leadership.
While still maintaining all the efficiency and value that has made the Civic an automotive icon, the 2013 Honda Civic Sedan receives all-new front and rear exterior styling, while all Civics sport extensive interior upgrades including more luxurious finishes, and a host of new standard equipment.
Retuned steering and suspension sharpen the Civic's handling, extensive chassis upgrades including Honda's ACE™ II body structure improve safety, ride comfort and interior quietness, and every Civic model has more popular standard features including Bluetooth® HandsFreeLink®, rearview camera, Pandora® Interface, SMS text message feature, and steering wheel audio controls.
A good price for Honda Civic
The 2013 Honda Civic arrives with even greater value for money, adding highly desired feature with an MSRP increase of only $160 across the lineup. Pricing for the exceptionally well-equipped 2013 Civic LX Sedan begins at $18,1651.
2014 Honda Accord Plug-In and Accord Hybrid
Honda announced at the Los Angeles Auto Show today that the 2014 Accord Plug-In Hybrid will be available for retail sale and lease beginning January 15 in California and New York, with an MSRP of $39,780.1
The 2014 Accord Plug-In has earned the highest EPA MPGe rating3 in its class (115 MPGe), surpassing plug-in-class competitors including the Ford C-Max Energi (100 MPGe), Chevy Volt (98 MPGe), and Prius Plug-in (95 MPGe).
The 2014 Accord Plug-in has been rated by the EPA with a maximum all-electric EV mode range of 13 miles, and a fuel-economy rating of 47/46/46 mpg (city/hwy/combined). The Accord Plug-in is the first production car in America to meet the more stringent new LEV3/SULEV20 emissions standard, and it will also qualify for single-occupant carpool-lane access in California.
The two-motor Accord Hybrid will launch nationwide next summer, with anticipated class-leading2 fuel economy ratings of 49/45/47 mpg (city/hwy/combined).
Unlike the unique styling of the Accord Plug-In, the Accord Hybrid will share styling much closer the conventional Accord Sedan. More details on the Accord Hybrid will be released closer to launch.
2013 Honda Crosstour and CR-Z
The thoroughly revised 2013 Honda Crosstour and 2013 Honda CR-Z made their auto show debuts today, both vehicles having gone on sale the previous week.
The 2013 Honda Crosstour arrives with extensive updates to both four-cylinder and V-6 models, and a starting MSRP $525 lower than in 2012.
The 2013 Crosstour offers more purposeful exterior styling, significant upgrades to the interior design and materials, and a more powerful, more fuel-efficient available Earth Dreams™ V-6 engine coupled to a six-speed automatic transmission with paddle-shift control.
The 2013 Crosstour is one of the first Honda models available with the new keyless Smart Entry with Push Button start and Honda's new LaneWatch™ blind-spot display. Other standard visibility-enhancing features include a rearview camera and new re-shaped rear headrests.
The 2013 Honda CR-Z Sport Hybrid Coupe arrives with more power and better fuel efficiency thanks to an all-new Lithium-Ion battery pack, and a new Plus Sport System™ allows improved passing performance via additional on-demand electric boost, activated by a steering wheel-mounted "S+" button. Styling upgrades include revised interior trim, a new front fascia and a new aerodynamically functional rear diffuser.
The CR-Z's standard equipment list – which already includes automatic climate control, power windows and door locks, remote entry and cruise control – adds Bluetooth® HandsFreeLink®, rearview camera and an Expanded View Driver's Mirror for 2013.
New Honda Civic 5 Door Receives 5-star Euro NCAP Overall Safety Rating and Advanced NCAP Award for Safety Innovation
The new Honda Civic 5 door has been rated one of Europe's safest cars, according to new independent crash testing results from Euro NCAP. In addtion, Euro NCAP have announced that they are extending Honda's Advanced NCAP reward for its Collision Mitigation Braking System (CMBS) technology to include the new Civic.
The new Honda Civic has been awarded Euro NCAP's maximum 5-star rating. The rating scheme focuses on the vehicle's overall safety performance which gives consumers an easy to understand single score.
The system considers occupant protection, child protection, pedestrian protection and the availability of driver aids. Since the introduction of Euro NCAP's new rating scheme (February 2009) all Honda models tested have achieved 5 stars.
Michiel van Ratingen, Euro NCAP Secretary General, commented "The 9th generation Civic impressed and achieved high scores in all areas of assessment, putting it on a par with its rivals in this competitive market segment. The car scored well in Safety Assist and is also fitted as an option with Honda's Collision Mitigation Brake System (CMBS)."
Euro NCAP also announced today that they are extending Honda's Advanced NCAP reward for its CMBS technology to include the new Civic.
The reward recognises Honda's CMBS technology as amongst the best available safety innovations, offering research proven benefits. Euro NCAP Advanced is an initiative developed in response to the rapid development of new safety technologies, for which there is no independent assessment.
Honda has been recognized for its Collision Mitigation Brake System (CMBS), a radar-based autonomous emergency braking system. CMBS is designed to help prevent collisions with vehicles which are stationary or travelling in the same direction.
The system is aimed at alerting the driver to an imminent collision both at low speeds, typical of urban driving, and at higher speeds typical of rural roads and motorways. By studying accident statistics in Germany and extending the figures to the broader European community, Honda estimates that, if all cars were fitted with CMBS, between 200,000 and 250,000 accidents could be either prevented or mitigated every year.
The new Civic's top safety rating and Advanced NCAP reward reflect Honda's commitment to overall vehicle safety. Honda's car-to-car crash test facility at the Tochigi R&D center analyzes impacts between models of different sizes and weights and develops solutions to mitigate injuries for both passengers and pedestrians.
The omni-directional vehicle-to-vehicle crash test facility opened in 2001 and is the world's first indoor facility of its type.
Source: Honda
Related External Links
(Visited 175 times, 1 visits today)