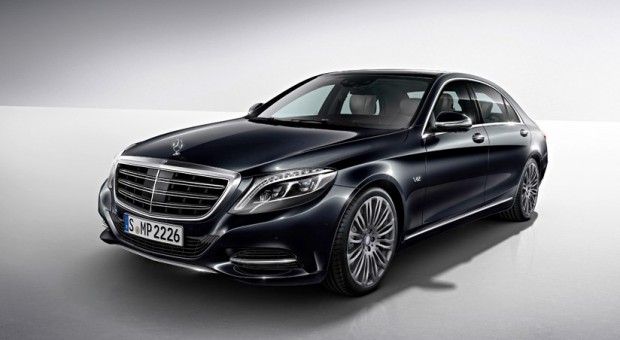 A Lap Of Luxury: The Mercedes S-Class Saloon
For sheer luxury, the Mercedes brand has given us many offerings over the years, and the S-Class is no different. Not only is the S-Class the most luxurious one so far, but it is also pushing towards the future when it comes to comfort, space, and even technology. As far as experience is concerned, it is a joy to be in, whether you are the driver or even a passenger.
Looking at the interior firstly. There's not much that you can say about the interior that hasn't been said before but the S-Class has been known for its refinement when it comes to comfort, and this latest model is tough to beat. Even when speeding at 70 miles per hour it's impossible to hear any wind rushing past! You can hear a tiny bit of noise from the tires but as far as the comfort is concerned, it's whisper quiet, and in fact, you could whisper to your passenger, and they would be able to hear you just fine! Much like the B-Class, its comforts make it a perfectly suitable family car but whether you want your young ones spilling ice cream in there is another matter entirely!
Amazingly, the S-Class has reasonable running costs. Especially if you avoid the AMG or the large capacity models that run on petrol. The car is not cheap to buy as the most affordable model costs over £70,000 so you may want to think about trading in your current luxury car if you are trying to scramble together the funds. And there are plenty of luxury car companies that will pay market value for your current luxury car such as iBuy luxury cars, and you can visit iBuy Luxury cars for more information on their policies.
The cost of this model goes up just over £180,000 but that's what you are paying for is the minimal environmental impact, and even the cheapest S-Class runs the plug-in hybrid S500e and returns 100.9 MPG from a 3.0-litre engine. This is more useful if you drive in city centers though if you are going to do long distance, so you're better off with the other hybrid model. There is also a pure diesel model which will decrease depreciation so might be worth thinking about this in the meantime.
As far as the driving is concerned, it's a luxury saloon in all manners of speaking! It's not a sporty drive in any way, but the luxury experience wherever you are sat in the car means a smooth journey. This has been one of the strengths of the S-Class, and it handles corners like a dream, nice and smooth with good grip, and the body lean is well-controlled when you corner, which is due to what Mercedes calls "magic body control." It ranks right up there with the Rolls Royce.
The great thing about this S-Class is that it shows exactly what Mercedes can do and while it's a showcase for what is essentially the best luxury brand in the world, this car delivers in every single way.
(Visited 12 times, 1 visits today)