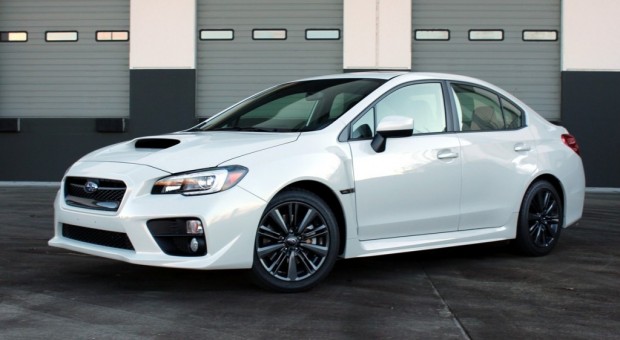 Here's Why You'll Love The Subaru Impreza STi
There are thousands of different high-performance cars on the market nowadays. But, one model, in particular, is a firm favorite with many car enthusiasts. And it's one that also holds a special place in my heart. No, it's not a Porsche!
The Subaru Impreza STi is no doubt a race-inspired model by the Japanese car marque. It's seen huge success in various countries over the years. All kinds of special editions and variations got released during its history. Still, the Subaru Impreza STi is one of the most popular models in existence.
One of the most notable examples happens to be the hatchback version sold in 2008. Here's why:
What's lurking under the hood?
The 2008 version of the Subaru Impreza STi comes with a 2.5-liter turbo Boxer engine as standard. It produces an impressive 295 brake horsepower and boasts a 0-60 mph time of five seconds.
At the time, the Subaru Impreza STi was one of the world's most sought-after performance cars. Sure, it didn't have the same look as its older sedan brothers. But, it made up for things with the beast under the hood!
Hooked up to the 2.5-liter motor is a six-speed manual transmission. If you wanted a higher performance version, there was also the 330S. That came with a mind-blowing 325 hp as standard!
The engine is one of the most tuned motors, according to sites like www.torquecars.com/forums. It got featured in the previous incarnation of the STi. Only this time, it's had a lot of revisions done to it by Subaru.
"That" engine note
Ask any Subaru Impreza STi owner why they bought their car and they'll all give one reason: the engine note! The Boxer motor makes a distinct sound, especially when coupled with a turbocharger. The other reason they'll have bought the car, of course, is the power.
When you're driving past someone, they'll hear the unmistakable burble of the Boxer's turbo. And those that choose to fit aftermarket exhausts will only amplify that sound. Some people might think that's bad a thing – but not for die-hard Subaru fans!
Razor-sharp steering
When you're driving a high-performance car, you need to feel connected to the ground. Some powerful autos suck because they make it feel like one is driving a floating cloud!
Step behind the wheel of the MY08 Impreza STi and you'll enjoy the steering feedback offered. Some people might say it feels a bit light. But, I think it offers the perfect mix of weight and ease of use.
Thanks to the car's steering setup, it feels agile and easy to maneuver on the road.
As standard, the car also comes with a Subaru Vehicle Dynamics Control. In a nutshell, this technology helps drivers keep their cars on the road instead of in a ditch! It's a form of traction and stability control that works well on the STi.
Comfort Levels
Last, but not least, the Impreza STi is still a practical hatchback. It's a five-door hatch that offers passengers plenty of room to relax on long journeys. Plus, the sport seats up front offer a figure-hugging frame when driving at any speed.
There is plenty of on-board technology such as climate control and in-car entertainment. And one can transport an impressive amount of cargo in the trunk.
(Visited 7 times, 1 visits today)