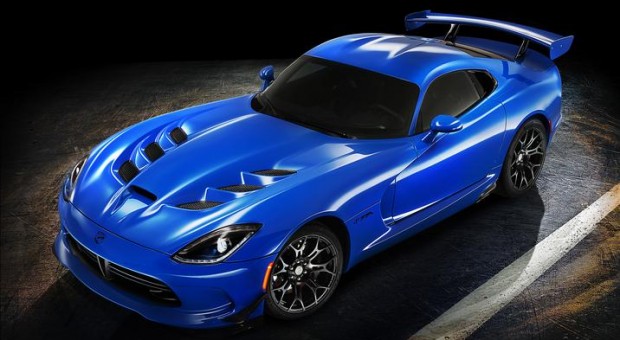 New Dodge Viper Documentary Captures Hand-built Craftsmanship and Passion in Every Dodge Viper
A new 22-minute documentary, "Viper: DNA of a Supercar," launched today by Dodge showcases how the Dodge Viper is created like no other car – with passion driving every ounce of design origin, attention to detail and meticulous handcrafting. The film can be viewed at driveSRT.com/2015/viper/documentary.
"Viper: DNA of a Supercar" captures the passion that inspires the automotive designers and craftspeople to pour their expertise, focus and resolve into every component, every process and every step of the Viper build. Facts include: •More than 3,700 unique components come together to form a Viper
• More than 90 percent of the Viper's interior is hand-wrapped in the finest leather available
• Designed with structural integrity, 48 percent of the Viper's exterior is carbon fiber – lighter than steel with a superior stiffness
• Viper's entire paint process is done by hand and requires 150-plus man-hours to achieve the concourse quality finish
The film shows every phase of the Viper's design process, from initial sketches through final testing, and how literally every component of the assembly process involves human craftsmanship, distinguishing the Dodge Viper as one of the few custom-built vehicles on the planet.
(Visited 19 times, 1 visits today)