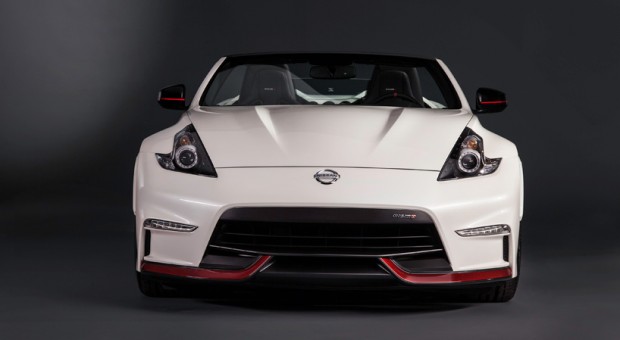 Nissan 370Z Roadster Concept, GT-R LP NISMO Racer Make World Debut at the 2015 Chicago Auto Show
Nissan introduced the 3702 NISMO roadster concept car and GT-R LM NISMO race car during the Media Preview of the 2015 Chicago Auto Show. The race car is set to hit the track at the Le Mans 24 Hours this June. The new roadster is a one-off design study to gauge interest in a production version.
"The roadster concept is a potential new vehicle that fits right in with the collection of NISMO vehicles that you see all around you in the showroom today," said Fred Diaz, senior vice president, Nissan sales & marketing and Operations U.S., Nissan North America. "NISMO, as you know, brings racing performance, style and technology to the streets."
The concept offers a unique engine, suspension and exterior and interior updated features. Incorporated is Nissan's 3.7-liter naturally aspirated V6 underhood, making 350 horsepower.
"The NISMO Street is an old-school sports car convertible with full-on Nismo treatment," said Diaz. "Nissan is a brand on the move."
Also showcased during the media preview was Nissan's GT-R LM Nismo spec race car. Hot off its debut in Nissan's Super Bowl ad, it is making its first public appearance at the Chicago Auto Show before further testing ahead of the start of the 2015 World Endurance Championship.
(Visited 31 times, 1 visits today)