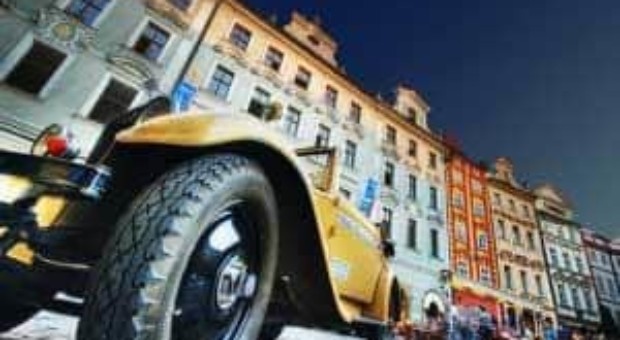 What You Need to Know About Car Insurance Deductibles
Understanding car insurance deductibles is one of the first things a consumer needs to do before they choose a policy and insurance company.
The deductible is essentially, the money you pay in the event of an accident, towards the damages caused. You pay the deductible and the insurance company takes care of the rest, up to the limits of your policy.
How the Deductible Affects Your Policy Price
When choosing a car insurance policy, the deductible you choose will make a large difference in the premium you pay. For example, if you choose a $1,000 deductible, your policy won##Q##t cost as much as if you choose a $500 deductible. This is due to the responsibility you are taking on. The more you##Q##re able to afford, in the event of an accident, the less the insurance company must pay. Therefore, a higher deductible on your policy will lower the overall price.
However, you must factor in your ability to pay the deductible. If your auto insurance deductible is more than you can afford, you could find yourself in a very bad situation, if you get in an accident. You need to choose an affordable deductible and it##Q##s always a good idea to have the amount saved and ready. We cannot predict accidents and being prepared with the right insurance from a company, such as 21st Century insurance will bring a certain piece of mind to the situation.
Important Things to Understand About Your Deductible
One of the most important things to understand, if you sustain damages in an accident less than your deductible, your insurer won##Q##t pay for those expenses. For example, if your deductible is $1,000 and you hit a sign causing damages estimated at $800, you would be fully responsible for the full $800.
Your deductible only has to be paid when using comprehensive and collision coverage. This is the coverage that protects you from accidents with other vehicles, damages from theft, arson, animals, vandalism or from an accident with property, such as a telephone pole. You don##Q##t need to pay the deductible for any other type of coverage associated with your insurance policy.
Choosing the Right Deductible From a Reputable Insurer
Whenever shopping for insurance, it##Q##s important to understand the cost and what is covered. The cost is usually the first thing new drivers look at, but sometimes it##Q##s best to pay a little more to get better covers from a reputable company. Imagine finding yourself involved in an accident and you cannot get any help from your insurance company. This isn##Q##t a good situation, but with a reputable company, you won##Q##t need to worry.
Choosing the policy and deductible that fits best for you will start by understanding the state laws. Your policy will need to adhere to these laws, which may state a certain maximum allowable deductible for an auto insurance policy. Not only could the state laws make a difference, but also if you lease or finance your vehicle, the company responsible may set specific policy limits.
The probability of an accident is another important consideration. New drivers are more likely to cause an accident than someone that##Q##s been driving for many years. The amount of driving you do can also be factored into how likely an accident is for you. If you fall into the category as someone more likely to cause an accident, you may want to choose a lower deductible.
With the online tools or the help of an agent, you can compare different policies with different deductibles. Take a little bit of time to figure out exactly what you need and what you can afford before you commit to an auto insurance policy.
Related External Links
(Visited 1 times, 1 visits today)