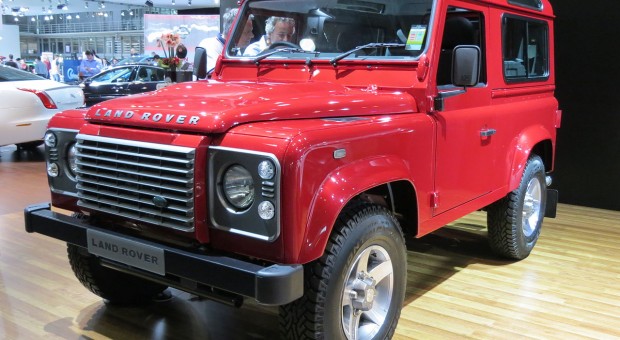 Smart Tips To Consider Before Buying A Land Rover
Do you need a big car with four-wheel drive capacity? Do you need plenty of clearance from the ground? If you answer yes to both of the questions, a Land Rover is a good choice. Land Rover is a British car manufacturer that has been making cars for decades. In fact, they are one of the last ones left in the industry. Over the years, they have created a good reputation or themselves with their quality 4x4s. But, does that make them your best option? To find out, take a look at the following and answer them honestly.
Do You Need A Land Rover?
The biggest mistake that most car buyers make is convincing themselves they need a car that they don't need. In reality, you let your desires manipulate your thinking because you will find any way to validate the purchase. Before you splash out on a Land Rover, make sure you need it because it is a huge waste otherwise. Most owners are people that need a car with a big motor and plenty of traction to get them around off road.
Is The Land Rover The Best Choice?
Okay, you have to a decision and still want a 4×4. But, have you considered all of your options? There are lots of 4x4s that you can choose from, and Land Rover is just one model on the market. Range Rover also has a great variety of vehicles that are of high quality. Range Rover and Land Rover are from the same manufacturer, but that doesn't make them the same car.
For more 4x4s, take a look at http://www.whatcar.com. Next, take a look at the price. 4x4s aren't cheap, so you may want to find the cheapest option to keep the cost down. Always research the topic before you come to your final decision.
What Version Is Best?
Land Rover has a lot of makes and models, which is why you need to find the best one. Any old Land Rover won't do, so compare the best ones against each other to eliminate the good from the bad. Look at features such as power and size of the engine, as well as miles per gallon. If you are off-roading, you need a car that can pull you through the mud while fuel efficiency will save you a fortune.
Is Used Better Than New?
Newer isn't always better depending on your situation. A used car might be the best option if you don't have the money to spend. Or, you might prefer a used car because you analyze its reliability beforehand.
A car that has already run for hundreds of thousands of miles is clearly a reliable car. The best thing to do is to look at used Land Rovers at www.hunterslandrover.co.uk. The website should give you an idea of which is better: old or new.
Do You Want Additional Features?
All Land Rovers come with standard features, but you might want more from your vehicle. If you do, find the ones that are suitable and add them to your list. They will cost more, but they are worth it if they make driving easier.
(Visited 44 times, 1 visits today)