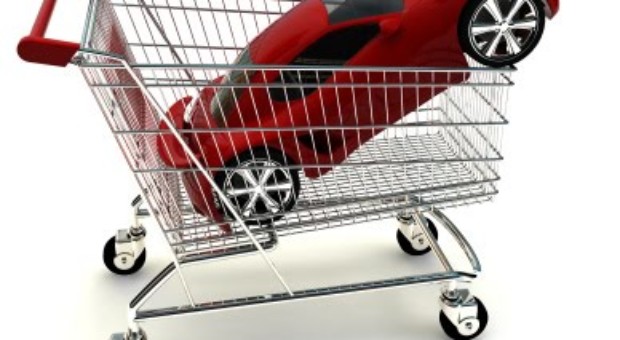 How to buy an used car – step by step guide
Buying a car is a huge investment, whether you are buying a new or used car.
Used Cars
By looking at used cars, you will see that this can save you a lot of money while you still get a great car.
But before buying a used car, you should do a little bit of research to make sure that you are truly getting your money's worth.
Otherwise, you could just end up stuck with someone else's problem.
Before you start doing any research, make sure that you know what you want out of your used car. This includes knowing how many miles you are willing to have on it, what type of vehicle you are looking to buy, and the features that you will want on your used car.
After you have determined these factors, it's a good idea to look on used car websites. This can not only provide you with what a good price is for the car you are looking for but can also be a great place to purchase your car once you have decided on one you like.
While you are looking online, beware of a price that seems too good to be true. It probably is and a low sales price could mean that the car is not in good condition and will end up costing you much more money later on.
Once you have decided on a few used cars that you are interested in, get their Vehicle Identification Number (VIN.) You can get this from the previous owner, the website you've found the car on, or it is usually located on the driver's side of the vehicle where the dash meets the windscreen. After you have the VIN, you can get a report on the vehicle for about twenty pounds.
The VIN will tell you everything that has happened to the used car in the past, whether it has been in an accident or has had costly repairs done to it. Many sites, such as BuyYourCar provide an AutoCheck facility. You just enter the registration number of the car for sale and it will tell you its history.
When buying a second-hand car online, make sure you go through a reputable company. Knowing who you are dealing with will give you some insight as to what to expect from that company and how to go about finding a used car through them. Any online company or website should be thoroughly researched before any purchase is made.
There are many wonderful companies and websites that offer used cars online; however, there is always someone that is just trying to make a quick buck as well. Doing some research wherever you buy your car from will give you the best protection when buying a second-hand car.
Used Car Prices – Find The Best Deal
Used car prices vary according to demand. When dealers have a good stock of cars that have been traded in against new models you might expect used car prices to fall.
The prices of used cars is generally at a maximum at the same time as the prices of new cars, at the beginning of the year or of any new, date specific registration period. This is because demand is at a maximum at the same time as supply is maximized.
Used car prices are subject to much bigger variations than new cars. The price charged will depend on the price the dealer has paid for the car as trade-in, how much work is needed on the car and the dealer's profit mark-up.
Dealers in fancy showrooms in the expensive part of town have higher overheads and therefore a higher mark-up.
Your best chance of a good deal is to find a dealer who has a good supply of the model you are interested in.
Shop around, because dealers have their favorite cars and these are priced higher than others. You want a dealer who hates the model that you want to buy. This dealer will set a lower price to sell the car more quickly.
You will also pay a higher price for any given make of used car if you buy from a main dealer. The main dealer knows that you are going there because you want that make and model, so they can charge you more for it.
If there has been a new model released, then the price for the older and visually dated model will plummet.
Yet that model will not have the teething problems that any new car has. It is never a good idea to buy a car, either new or used that was produced in the first 6 – 12 months of a new model.
Getting A Cheap Used Car
When it comes to getting a cheap used car there is no better place to start looking than online.
The internet holds a huge amount of resources when it comes to anything and everything you should know about getting a good quality used car and which can make all the difference to you making a great choice or buying an old banger.
In order to make a good choice when it comes to getting a bargain you will of course have to do a little research before paying out your hard earned cash, of course you will first have to choose the make and model of the car and get a good idea of the average prices that are being asked for a second hand model.
Once you have decided this then you can make a start on your search, there are many choices when it comes to getting a cheap used car online.
One of the first places you can start looking is by conducting a search using one of the popular search engines, this will lead you to many online auctions, used car dealer sites, car brokers, private ads and listings.
One of the best ways of getting a cheap used car is to buy from an online car auction, by going this way you can sometimes you can get a great bargain which is often far below the trade-in value.
However this is only really suitable if you aren't looking for a particular make and model, if you do have something in mind then it is still possible to get it but it might take several trips.
However one of the most popular choices for getting a cheap used car is by looking through the many websites that have listings by owners who want to sell them. This is an excellent way to purchase an exact model and make, if you have a particular model in mind then you simply type it into the search option and any matches are presented to you.
Whichever way you choose to go when it comes to getting a cheap used car you will have to bear some things in mind.
Whichever car you choose to go for, you should do all you can to make sure that you know something about the car, for example the sound of the engine, what to look for in the bodywork and where to look for rust spots?
If you are unsure then take someone with you who know about cars and has preferably had experience when it comes to getting a cheap used car.
How To Know When Not To Buy A Used Car!
If you are looking to save money by buying a used car, it can be a very viable tactic. However, even though you are on a tight budget, buying a used car should not be immediately decided upon and should take a lot of consideration. Why? This is to avoid throwing your hard earned money away.
Below are some pointers that may help you decide when to buy or not to buy a used car:
1. You should consider your budget.
If the reason why you choose to purchase a used car is because of your budget, then it should be the same reason why you should be careful and meticulous in choosing a used car.
Thus, if the car needs a lot of maintenance, repairs, and other modifications, it is best not to buy that used car (or else you lose the benefits of buying a used car).
2. You should be wary of buying used cars from owners that do not have complete and pertinent documents.
This could mean a lot of negative things and you are the only one who will be at the losing end. Documents are crucial especially if the car is second hand. It is the only solid guarantee that you can get hold of when buying used cars. If this is the case, then, you might as well not pursue the deal.
3. If the you are not comfortable after test-driving the car, then it is best not to buy it.
There are instances wherein some people tend to opt for used cars because of the model of the car being sold. It is their dream car and there is no other way they can purchase them but to buy them second hand.
However, if you are not comfortable with the car after test-driving it, then it would be better not to pursue the deal, even if it means the world to you to have that car.
The bottom line is that buying used cars should never be your sole alternative if you cannot afford to buy new ones. This means that you should value the process of choosing a used car like what you would do when buying a new car.
In the end, it is your money that will be put to risk. Thus, it is extremely important to consider all the factors in order to have the best buy ever.
Buying a Used Car- Legal Advices
Before you start shopping for a car, you'll need to do some homework. Spending time now may save you serious money later. Think about your driving habits, your needs, and your budget. You can learn about car models, options, and prices by reading newspaper ads, both display and classified.
There is a wealth of information about used cars on the Internet: enter "used car" as the key words and you'll find additional information on how to buy a used car, detailed instructions for conducting a pre-purchase inspection, and ads for cars available for sale, among other information.
Libraries and book stores also have publications that compare car models, options, and costs, and offer information about frequency-of-repair records, safety tests, and mileage. Many of these publications have details on the do's and don'ts of buying a used car.
Payment Options
You have two choices: pay in full or finance over time. If you finance, the total cost of the car increases. That's because you're also paying for the cost of credit, which includes interest and other loan costs. You'll also have to consider how much you can put down, your monthly payment, the length of the loan, and the annual percentage rate (APR). Keep in mind that annual percentage rates usually are higher and loan periods generally are shorter on used cars than on new ones.
Dealers and lenders offer a variety of loan terms and payment schedules. Shop around, compare offers, and negotiate the best deal you can. Be cautious about advertisements offering financing to first-time buyers or people with bad credit.
These offers often require a big down payment and a high APR. If you agree to financing that carries a high APR, you may be taking a big risk. If you decide to sell the car before the loan expires, the amount you receive from the sale may be far less than the amount you need to pay off the loan.
If the car is repossessed or declared a total loss because of an accident, you may be obligated to pay a considerable amount to repay the loan even after the proceeds from the sale of the car or the insurance payment have been deducted. If your budget is tight, you may want to consider paying cash for a less expensive car than you first had in mind.
If you decide to finance, make sure you understand the following aspects of the loan agreement before you sign any documents:
the exact price you're paying for the vehicle;
the amount you're financing;
the finance charge (the dollar amount the credit will cost you);
the APR (a measure of the cost of credit, expressed as a yearly rate);
the number and amount of payments; and
the total sales price (the sum of the monthly payments plus the down payment).
Good luck!
Related External Links
<b>New</b> Cherokee, Cheap <b>Cars</b>, <b>Auto</b> Loan Delinquencies: <b>Car News</b> <b>…</b>
BYD aims to triple electric <b>car</b> sales | TheGreenCarWebsite.co.uk
(Visited 22 times, 1 visits today)